> President Obama rejects Keystone XL pipeline: "America's now a global leader when it comes to taking serious action to fight climate change. And frankly, approving this project would have undercut that global leadership. And that's the biggest risk we face, not acting."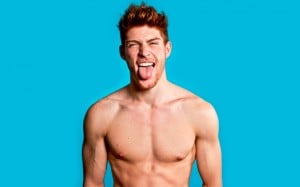 > Get ready for a red hot 2016.
> Full trailer for Warcraft movie released: "The peaceful realm of Azeroth stands on the brink of war as its civilization faces a fearsome race of invaders: Orc warriors fleeing their dying home to colonize another. As a portal opens to connect the two worlds, one army faces destruction and the other faces extinction. From opposing sides, two heroes are set on a collision course that will decide the fate of their family, their people and their home."
> Adele says she's not allowed to drunk tweet anymore: "So my management decided that you have to go through two people and then it has to be signed off by someone. But they're all my tweets."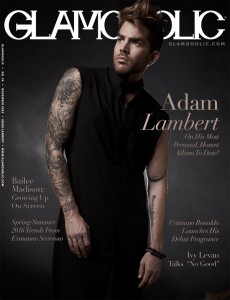 > Adam Lambert is a glamaholic.
> The Duggars continue to procreate.
> Ontario, Canada will make it easier for transgender people to get surgeries to aid in their transition: "Every Ontarian has the right to be who they are," said [Health Minister Eric] Hoskins, in a statement. "Our health care system should reflect this vision, which is why we are improving access to gender-affirming surgery."
> Egypt says terrorism was not to blame for bringing down Russian Metrojet that crashed in the Sinai, causing a rift with the U.S. and U.K. who says it did: "The widening chasm between Egypt and the world, some say, recalls an earlier crash, in 1999, when EgyptAir Flight 990 plunged into the ocean off the coast of Nantucket Island. Although American investigators said flight records pointed to the decisions of an Egyptian pilot, the Egyptian government blamed a malfunction in the Boeing airplane, and 17 years later the Egyptian-American dispute over the cause is still unresolved."
> Hobby Lobby, Part 2: "On Friday, the U.S. Supreme Court agreed to hear seven appeals from various religious organizations claiming that a contraceptive "accommodation" under the Affordable Care Act burdens their religious beliefs. Under the health care law's so-called contraceptive mandate, employers are generally required to provide female workers with insurance coverage for a range of birth control methods at no cost to the workers."
> High school football team has to forfeit its regular season schedule because of sexting scandal: "'We're not talking a couple kids that did something stupid,' Cañon City superintendent George Welsh told the Denver Post. 'This is large scale, a lot of kids, equally male and female. It would be impossible to field a full team of only players who we're sure did not participate in this in any way.'"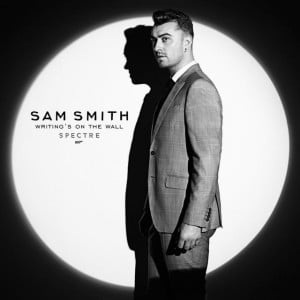 > Sam Smith on the inspiration behind his James Bond song "Writing's On The Wall": "I wanted to make it James Bond's diary entry."
> Exxon Mobile may have to pay the price for "climate change indifference."
> Following the defeat of HERO in Houston, there are 227 potential battles ahead for LGBT rights. 
> Indiana Chamber of Commerce backs LGBT protections: "The Indiana Chamber of Commerce, the voice of the state's business establishment, on Thursday called for Republican Gov. Mike Pence and the GOP-controlled Legislature to extend the state's civil rights protections to bar discrimination against people based on their LGBT status. 'We believe this expansion is a necessary action for the General Assembly to take,' said group President and CEO Kevin Brinegar. 'After the negative perception of our state generated by the Religious Freedom Restoration Act in the spring, we need to get this right.'"