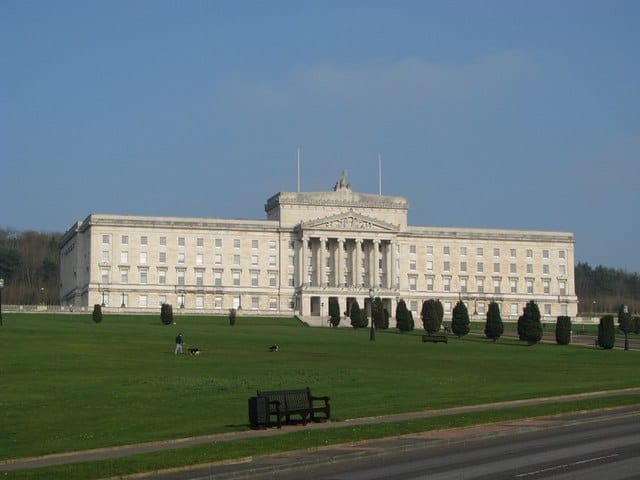 The Parliament of Northern Ireland on Monday passed, then vetoed, a resolution that would have legalized same-sex marriage. Northern Ireland remains the only part of the UK where same-sex marriage is not legal.
Assembly members passed the marriage equality legislation by a slim majority only to have it vetoed because of a parliamentary procedure that is allowed under the region's coalition government.
53 MLAs backed same sex marriage motion whilst 52 MLAs voted against. However motion failed as it did not get a cross community majority

— Mark Devenport (@markdevenport) November 2, 2015
UUP leader Mike Nesbitt abstained in same sex marriage vote, shortly after telling his conference, opponents may be on wrong side of history

— Mark Devenport (@markdevenport) November 2, 2015
While the vote failed to enact lasting change for same-sex couples in the region, it did however show that political support had increased for marriage equality in Northern Ireland.
The vote is the fifth attempt to make gay marriage legal in Northern Ireland, the only part of the UK that still does not recognise same-sex marriage in law.
Before the vote, the Democratic Unionists (DUP) vowed to prevent the change from passing into law. The largest party in the Stormont assembly said it would use a parliamentary veto known as a "petition of concern" to torpedo any vote in favour of gay marriage.
Under the complex rules of power-sharing, unionist and nationalist parties can claim a bill or a piece of legislation cannot pass through the devolved assembly because it fails to command cross-community support.
In the four previous votes to attempt to bring in gay marriage reform there have been narrow majorities against change. In April, the margin was only two votes against gay marriage.