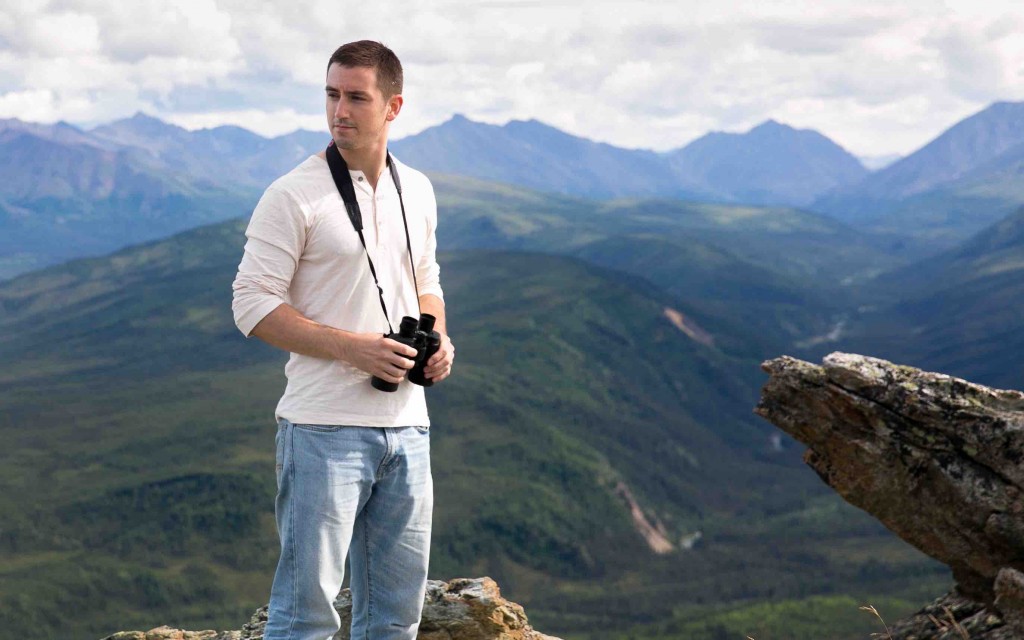 Like most New Yorkers I put a high value on summer sun, which you find in abundance in Alaska in the summer. All winter long, with each blustery storm or polar vortex I have to remind myself that sunshine is in fact coming. So you could imagine my reaction when my best friend suggested we make a mid-July trip to Alaska. Throughout his 20's he challenged himself to visit all 50 states before his 30th birthday. Having visited the other 49 states in the Union, Alaska would be his finish line, and I couldn't let him cross it alone. (Plus he had just undergone a break up and he really needed a bro-cation.)
Over the course of an 11-day trip we toured some of southern Alaska's finest towns and cities including Anchorage, Homer, Hope and Talkeetna. From whitewater rafting to camping in a yurt and hiking in Denali National Park, we took on the adventures that Alaska had to offer. It's funny to think now that I was ever worried about missing out on summer sun in a place with nearly 24 hours of daylight.
[Dillon Davis is ManAboutWorld's photo editor. He visited Alaska and brought back this report and these images.]
Why did you choose to go to Alaska?
I have always wanted to see Alaska so when my friend, Greg was planning a trip for his 30th birthday I jumped at the opportunity to tag along. Plus he needed a friend, his relationship having recently ended.
Who did you travel with?
My best friend since childhood. Throughout his 20's he had challenged himself to visit all 50 states before his 30th birthday. With 49 states under his belt, he had only Alaska to visit and I wanted to share that experience with him.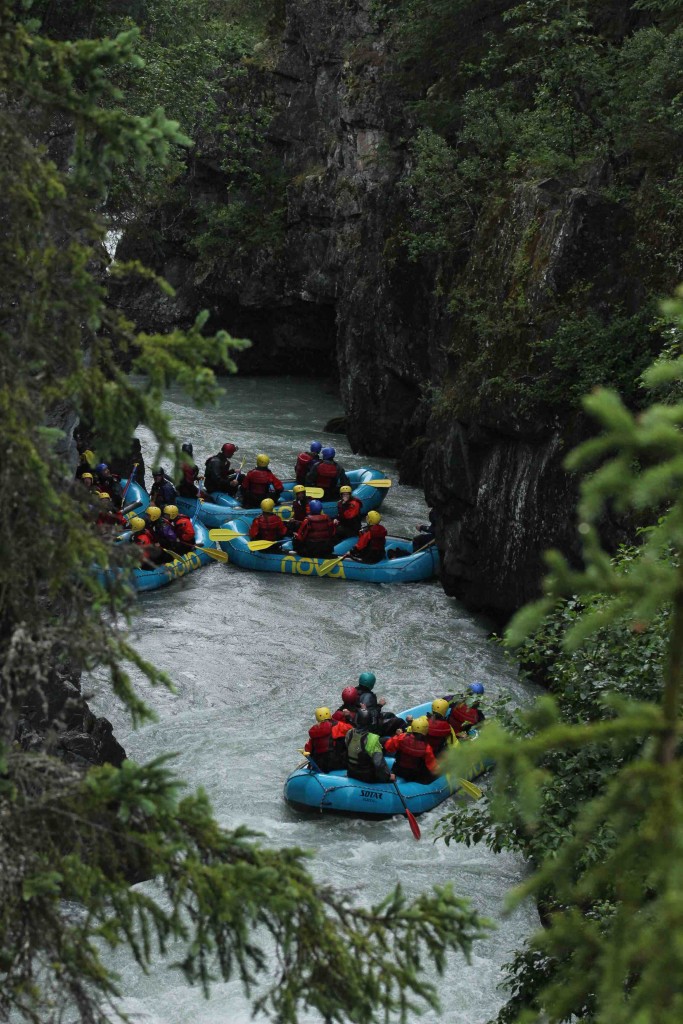 What surprised you most about Alaska?
Between the sun never fully setting and the cinematic sprawl of the landscape, Alaska took on a sort of otherworldliness that I couldn't possibly have anticipated.
Favorite moment was…
When hiking in Denali national park on the Mt. Healy Overlook Trail we came across a moose wandering nearby. Before it noticed us and ran off, we stood still and quiet, awestruck by its towering grandeur.
Best time to go to Alaska
I think the best time might be late August when the weather is still on the warmer side, the tourism season hasn't come to a close, and the Northern lights make an occasional appearance.
Gay factor
From hiking, canoeing, and camping to whitewater rafting or just enjoying a fresh caught salmon, Alaska has many opportunities for male bonding and rugged adventure.
For even more gay travel adventures and inspiration as well as trip-planning information and suggestions for destinations, tours and events download ManAboutWorld's latest issue. Start planning your Alaska summer bro-cation now.
This weekly travel column is brought to you by ManAboutWorld, an immersive digital gay travel magazine for iOS and Android devices from Ed Salvato, Billy Kolber, Kenny Porpora, and nearly 75 Global Correspondents. For more recommendations from ManAboutWorld's global gay experts, download our App. There are FREE guides and a 10-issue-per-year subscription-based magazine.
Images: Dillon Davis