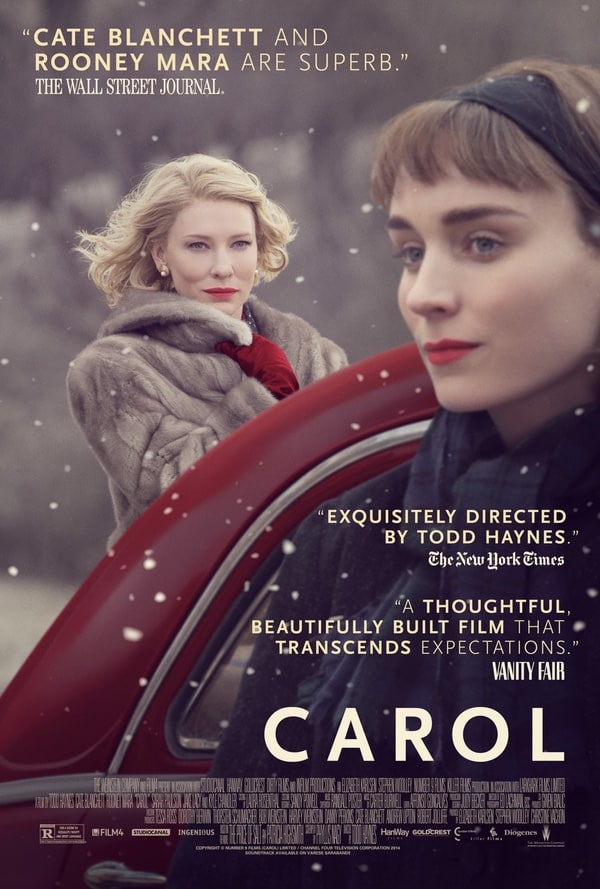 A new clip from the upcoming film Carol, starring Cate Blanchett and Rooney Mara, has been released giving audiences a glimpse into forbidden love affair at the heart of this story set in 1950s New York.
In the clip, Carol (Blanchett) and Therese Belivet (Mara) meet for lunch in the early stages of their affair. Though from different backgrounds, Carol and Therese stumble into an unexpected love and must face how their attraction challenges the norms of their time.
Carol is directed by acclaimed filmmaker Todd Haynes (Far From Heaven), adapted from the novel The Price of Salt (later changed to Carol) by Patricia Highsmith (The Talented Mr. Ripley).
Kyle Chandler and Sarah Paulson also star.
The Weinstein Company on Friday unveiled a new poster for the film, pictured above.
Carol opens in theaters in select cities on November 20.
Check out the new clip, below.
https://youtube.com/watch?v=ezZilTUuzIQ
And in case you missed the trailer, check it out here:
https://www.youtube.com/watch?v=H4z7Px68ywk