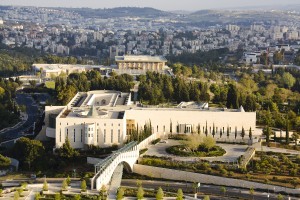 MARRIAGE: Israeli Supreme Court to consider petition on same-sex marriage. Background: "Israeli marriages are performed under laws inherited from Ottoman times that grant each Israeli religious community's state-recognized leadership sole jurisdiction over marriage. These Ottoman religious communal structures, called millets, were continued by the British mandate. After Israel's 1948 independence, Israel too maintained the system, citing among other considerations its obligations to the country's minorities. As a consequence, marriages in Israel are performed only through religious institutions. Jewish couples must marry through the Chief Rabbinate, and Catholics, Druze and Muslims all marry through their own state-sanctioned and publicly funded religious legal systems. In that light, while same-sex marriage is not actually illegal in Israel, there simply isn't any institution empowered to perform such marriages."
ATTENTION, KIM DAVIS: A new poll shows that a majority of Americans oppose offering "religious freedom" exemptions to county clerks and other government officials who have religious objections to performing same-sex marriages: "56 percent — now think government officials who issue marriage licenses should be required to issue them to gay and lesbian couples even if they have religious objections to do so, according to the new poll. Just 41 percent say there should be a religious exemption to that requirement. That's a shift since an earlier AP-GfK poll conducted in July. Then, Americans were about evenly split, with 49 percent saying officials with religious objections should be exempt from issuing marriage licenses to same-sex couples and 47 percent saying they should be required to issue them." #DoYourJob
SLAY: Heidi Klum IS Jessica Rabbit for Halloween.
HERO: HRC says Houston is "the largest mobilization of staff for a campaign in our organization's history."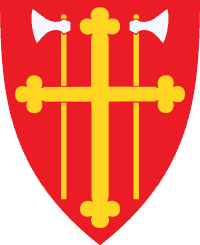 RELIGION: Church of Norway votes in favor of gay marriage: "After a meeting lasting several days, the 12 bishops called for the synod — the church's governing body — to adopt new rules allowing the same rights to apply to both heterosexual and homosexual couples when it comes to marriage in the church."
RIP: Fred Thompson, actor, former U.S. Senator and Republican presidential candidate, has passed away at 73 from lymphoma. 
YOGIS: John Boehner did yoga with Paul Ryan.
MEXICO: Someone painted a graphic "Rape Trump" mural on the Mexican border: "The mural, which was created by an art collective called Indecline, was spray painted there about a week ago and also features instructions on how to get to Trump Tower from Tijuana. The group's creative director (who asked not to be named) told me the art was in direct response to Trump calling Mexicans 'rapists' during his presidential announcement in June, and again in a clarification of that speech, where he said, 'What can be simpler or more accurately stated? The Mexican Government is forcing their most unwanted people into the United States. They are, in many cases, criminals, drug dealers, rapists, etc.'"
FROZEN: Taylor Swift dresses up as Olaf and joins Idina Menzel (dressed as Elsa of course) to perform "Let It Go" while on her 1989 tour last night. 
WORLD CONGRESS OF FAMILIES: An in-depth report on this year's anti-gay bigot-con in Salt Lake City: "Ten years ago people could say, 'The homosexual movement is coming for America,' and now you can't," Ruse said. Some in the movement now count it as "a great victory" when "one of our opponents don't see us as evil," paraphrasing comments by an anti-same-sex marriage activist.
MISSISSIPPI, PART 1: Mississippi Baptist association kicks out church for affirming homosexuality: "Last week a Baptist association in Hattiesburg, Miss., dismissed one of its member churches for affirming the homosexual lifestyle. The decision came after the Pine Belt Baptist Association discovered gaychurch.org lists University Baptist Church as an 'affirming' church on its website."
MISSISSIPPI, PART 2: State's largest newspaper endorses openly gay candidate Jocelyn "Joce" Pritchett for state auditor.
#BRITNEYANDJUSTINFOREVER: Britney Spears throws it back for Halloween on Instagram.
MICHIGAN: Gay rights initiative in the works: "A group looking to make an equal rights amendment to the Michigan Constitution has filed paperwork with the state in advance of a planned petition drive and 2016 ballot initiative. The "Fair Michigan" ballot committee is headed by Metro Detroit attorney Dana Nessel, who represented a same-sex couple that challenged Michigan's gay marriage banall the way to the U.S. Supreme Court, a fight they won in June. Nessel, describing the motivation for the ballot proposal, said the joy she witnessed on the Friday of the Supreme Court decision quickly gave way to frustration that gay couples could still be fired in Michigan when they went back to work that very next Monday."
TRAGEDY: Russian plane that crashed in the Sinai peninsula killing all 224 aboard reportedly broke up mid-air. ISIS has claimed responsibility for the downing of the flight though experts remain dubious that it was something other than mechanical failure which led to the plane's tragic end.
JAPAN: The country's three major telecommunications companies (Docomo, SoftBank, and AU) offer family plan discounts to same-sex couples in show of support with country's gay and transgender community.
GUN VIOLENCE: 4 dead including suspect in Colorado shooting that took place early Saturday morning: "CNN affiliate KRDO reported that a heavily armed man shot and killed a bicyclist and two women. Witnesses said the man set the second floor of a residence on fire, KDRO reported…Police encountered the suspect at Platte Avenue and Wasatch Street. The suspect fired multiple shots, and police returned fire and killed the suspect, the sheriff's office said."
BOORITO: Chipotle shuts all stores in Seattle, Washington and Portland, Oregon due to an E. coli outbreak. 
BREASTPLATES: Derek Theler was Perseus for Halloween.