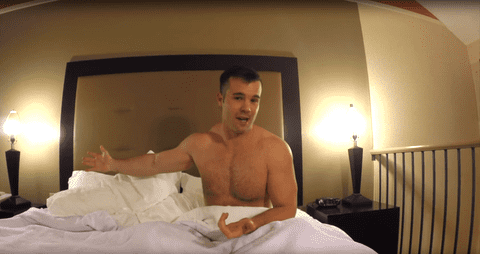 Out gay Australian bobsledder Simon Dunn is answering fans' questions again in a new YouTube video posted on Sunday. In it, Dunn talks about post-exposure prophylaxis (Pep), dating, vaginas, and more.
A clean-shaven Dunn ditches the shirt for his Q&A session and takes your questions in bed, the shower and reclining on the sofa.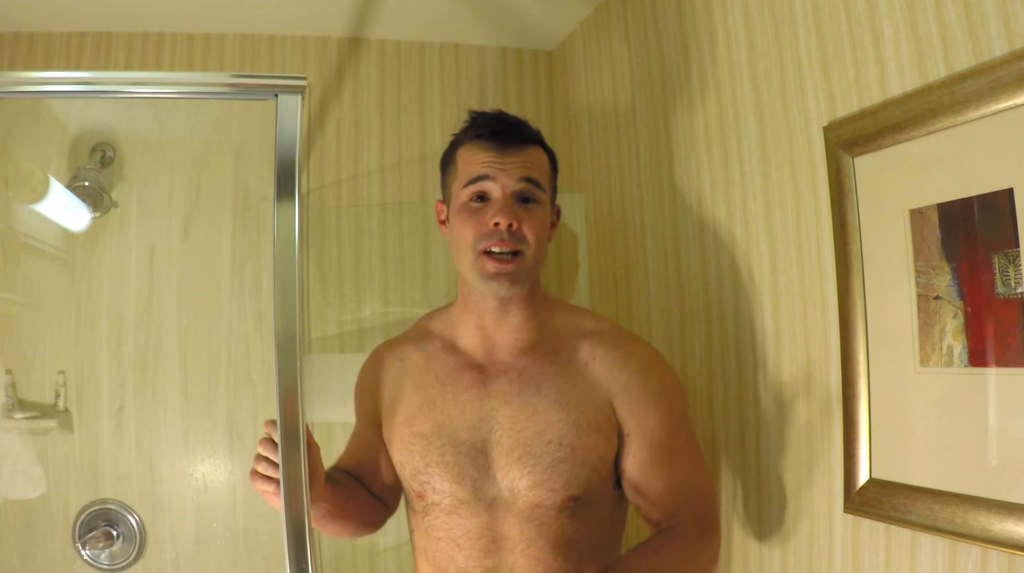 Dunn says that "a lot" of the questions that people sent him were "really f*cking creepy." So he's only going to answer the ones he's fine with everyone knowing the answers to.
Asked whether he's ever had a girlfriend, Dunn confirms that he is a gold star gay and goes even further:
"I've actually never seen a vagina and plan to keep it that way. Truth be told, the only vagina I ever want to see is the one giving birth to my child. And at the end of the day I'm just going to give her the money, take my child and she can go on her merry way."
Another fan asked Dunn if he would ever appear in an adult film. Dunn replies that he gets asked that question all the time and won't rule it out:
"I have this rule in my life that, if in the future my kids Google me and they're ashamed, then I wouldn't do it. But at the end of the day, as they all say with porn, everyone has a price. No one's offered me a price that I want. So that question will remain unanswered."
But if he were to appear in an adult film, who would he want to star in the video with him? "There is a porn star who, if anybody I'd want to do it with, it's be Sebastian Cross [below]," Dunn says. He explains, "Because I do love a tattoo and blue eyes. So, call me?""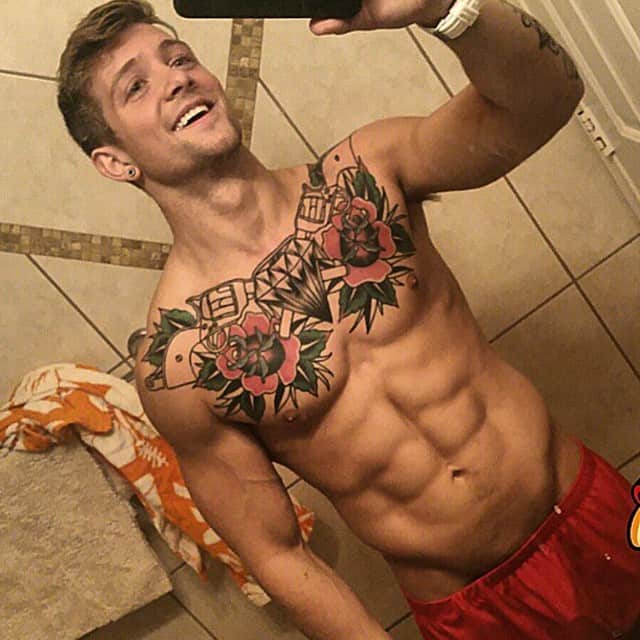 Dunn also opened up about his own experience with post-exposure prophylaxis (PeP):
"Pretty much I had been seeing someone who…one day I found out had been seeing someone else who was HIV positive. So going to the hospital the doctor's best advice was to go on PeP. Although statistically speaking for me, the statistics of me having actually caught anything were extremely low but it's better to be safe than sorry. So I want on PeP and basically for an entire month I was nauseous, I was vomiting…I'm happy to say that I hadn't caught anything. I wasn't HIV positive. But beyond that I spoke to friend about pep and a lot of them at that age weren't even aware of it. And for me that is a horrible situation in the gay community, that we have this tool to prevent HIV but most of us don't know about it. So for me, in this video in answering this question I would like everybody to do some research about PeP and realize that we have this tool in our arsenal to prevent another generation of people from being HIV positive."
Watch Dunn take your questions, below:
https://www.youtube.com/watch?v=Y-oZH4xuj-w