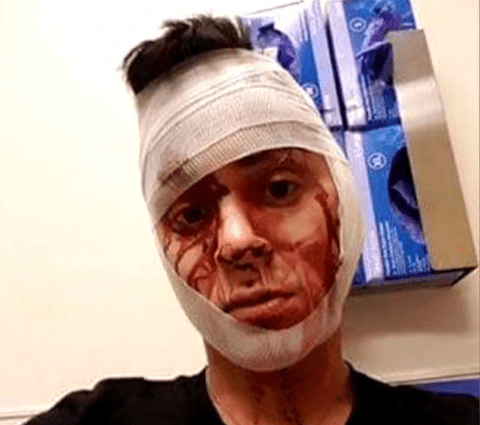 Dallas police have arrested two suspects they believe may be linked to a string of violent attacks in the city's Oak Lawn gayborhood.
Deon Fridia and Donedwin Maxie, both 18-year-old black males, were arrested early Sunday after allegedly robbing a woman at gunpoint in the Medical District, not far from Oak Lawn. The suspects were later spotted in the victim's vehicle on the Cedar Springs strip in the gay entertainment district, where police say they appeared to be looking for more victims.
At least 12 robberies and assaults have been reported in Oak Lawn over the last few months, sparking protests and putting the LGBT community on edge. Although Fridia and Maxie haven't been charged in any of the anti-gay assaults, police are looking into a possible connection.
"As a a matter of course, we will be investigating as to whether or not we are able to tie these suspects to any additional offenses in the Oak Lawn area," police spokesman Max Geron said during a news conference Sunday. "There are seven offenses of the 12 robbery-related offenses that have been committed in the Oak Lawn area recently that involve at least one black male suspect. There's nothing definitive at this point to be able to say that one or more of these suspects is responsible for those offenses."
Police aren't releasing photos of Fridia and Maxie until they can conduct lineups with the Oak Lawn victims — who include one gay man who was repeatedly stabbed and another who was beaten with a baseball bat. LGBT advocates, who've accused police of failing to adequately respond to the anti-gay attacks, expressed cautious relief in the wake of the arrests, but encouraged people to remain vigilant.
"The amount of frustration that the community has felt for several months now maybe gets eased just a little bit," gay bar owner Lee Daugherty told CBSDFW.com. "The threats are not gone. They are still out on the streets. They are still looking. They are still targeting this community."
Watch reports on the arrests below.