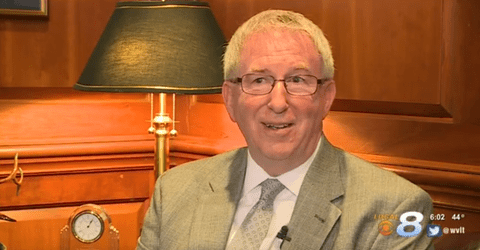 A Christian university in Tennessee has been granted a Title IX waiver by the federal government to ban students who are gay.
The waiver obtained by Carson-Newman University will also allow the university to ban students whose lifestyles go against their Christian philosophy. In addition to gay students, that includes students who are unwed mothers, women who have had an abortion, pregnant students and others.
When pressed by a local news affiliate, Carson-Newman President Dr. Randall O'Brien was unable to explain why the waiver was sought in the first place and promised that the university does not plan to discriminate against any student in the next year.
"This is who we are as a Christian university," O'Brien opined. "These are our religious principles. And in a changing world, we would like to reaffirm that this is who we are and who we intend to be."
"You're the president," WVLT's Lauren Davis noted. "You're not going to file something unless you understand it."
"Yeah, I understood that our legal counsel said that this would further establish our identity as a religious school, a Christian school."
But when Davis pointed out that the purpose of the waiver was to allow the school to discriminate, O'Brien disagreed.
"I don't know how it would be," the president insisted.
"Then why file the waiver?" Davis pressed.
"Yeah, that's a good question," O'Brien admitted. "I believe he felt that it might strengthen our position in relation to First Amendment rights. I don't really know why something would be necessary beyond that. That was his counsel and we followed the template."
Watch video of O'Brien's baffling interview, below: