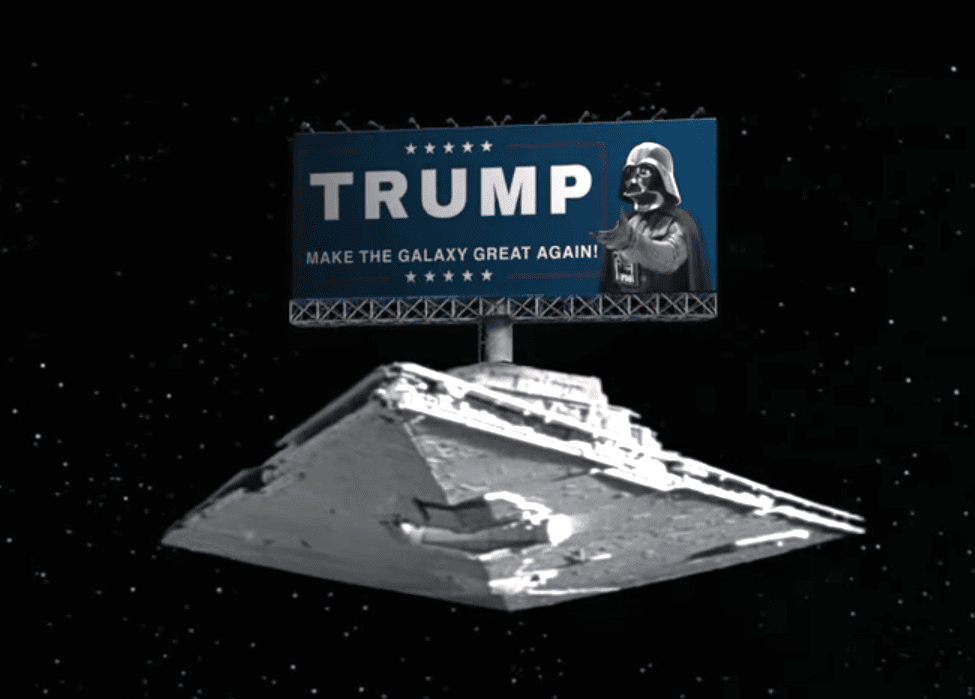 Earlier today, J.K. Rowling said that Donald Trump is worse than Voldemort. Now, a new video mash-up suggests Trump is also at least as bad as another infamous movie bad-guy: Darth Vader.
In a new spoof titled Darth Trump, YouTubers The Auralnauts, give Darth Vader the Donald Trump treatment. Using footage from the first three Stars Wars films (episodes 4, 5 and 6, that is), Darth Trump cuts out James Earl Jones' famous bellowing voice and instead puts in Donald Trump's, er, slightly different-sounding speech.
The end result juxtaposes Trump's many whacky and wandering remarks about everything from his 'great wall' to his ramblings about the many products he licenses or sells with serious issues facing the Galaxy. In other words, it's a lot like what we are all experiencing on a daily basis.
Oh, and Trump's hair even manages to make a cameo.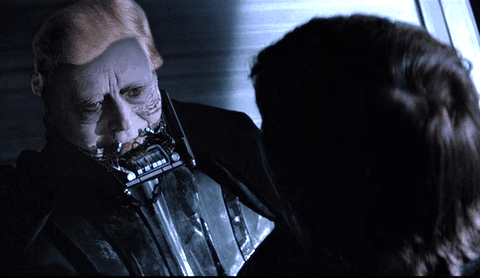 Check out Darth Trump below: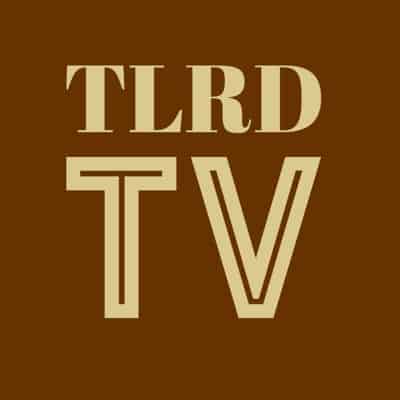 [h/t Mashable]