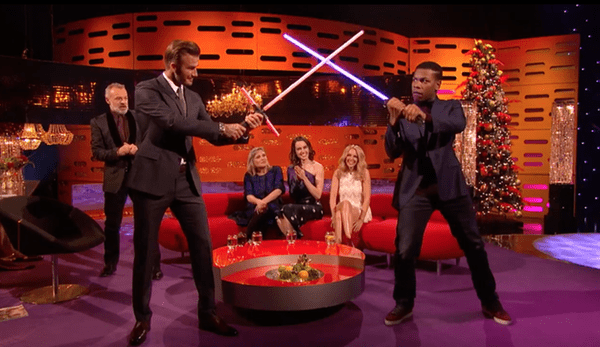 David Beckham and John Boyega from Star Wars: The Force Awakens had a mini light-saber duel on The Graham Norton Show recently after Norton egged Beckham on to make his sons–who are huge Star Wars fans–really jealous.
Norton happened to have a few toy light sabers lying around on set to provide Beckham and Boyega. Beckham took the villain's lightsaber while Boyega took that of the Jedi Knight. Beckham remarked that he had done some sword training for a small role he has in an upcoming King Arthur film, which was the clarion call Boyega needed to challenge Beckham to a battle.
Watch the two cross swords, below.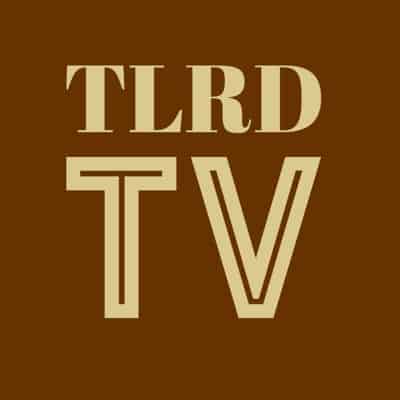 Also appearing on the show were Carrie Fisher, Daisy Ridley and Kylie Minogue. Fisher revealed how secretive Disney and the Star Wars creators were about the script for The Force Awakens, saying she was only allowed to read it under supervision.
All the actors were also reportedly told not to share details about the film–an proviso which Fisher paid no heed when she spilled the beans on everything that goes down in the film to none other than Graham Norton himself. Somehow, though, Norton managed to keep his mouth shut. He quipped, "Of all the people to trust with a secret, I am not the one, but you told me everything, and I didn't say a word."