GUFFAW. Carrie Fisher slays with appearance on Good Morning America.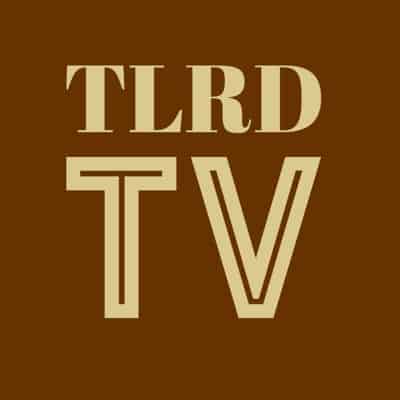 SCIENCE. Researchers discover rare genetic mutation that prevents humans from feeling pain: "Using mice genetically altered to lack a nerve channel that enables people and animals to feel pain, researchers developed a two-drug method of treatment they think will help people who have chronic pain…Broad-spectrum channel blockers are not good for long-term use because of complete numbness and side effects that develop over long periods of use, and opioids are highly addictive and cause side effects, which has led researchers to search for a way to artificially recreate the rare condition of living pain-free."
MANSCAPING. Oliver Hudson details his experience with getting a bro-zilian wax. 
EQUALITY. UK declares full support for gay couples in the British Virgin Islands: "The United Kingdom has declared its position on how same-sex couples should be treated in its Overseas Territories including the British Virgin Islands (BVI), noting that tolerance must be exercised, and it would be fully supportive of any territory that wishes to modernize its laws to end discrimination against homosexuals."
MUSIC. Listen to Troye Sivan's entire new album, Blue Neighborhood. 
MOVIES. New trailer for Ryan Gosling and Russell Crowe comic crime caper The Nice Guys debuts.
TERRORISM. The San Bernardino shooting that left 14 dead is now officially being investigated as an act of terrorism: "The FBI said Friday that it is officially investigating the mass shooting in California as an act of terrorism, while a U.S. law enforcement official revealed that the woman who helped her husband carry out the attack had pledged allegiance to the Islamic State group and its leader on Facebook under an alias."
MEDIA CIRCUS. Meanwhile, the landlord of the apartment where terror suspect Syed Rizwan Farook lived lets the news media into their apartment. MSNBC and CNN broadcast live. "Dozens of reporters and camera crews rushed in, perusing closets and cabinets, and picking up documents. People walked openly through a front doorway that had been covered by plywood, the door itself broken nearly in half and off its hinges. Papers, business cards, even California driver's licenses were strewn across a bed in a back bedroom. (A reporter and photographer from The New York Times also went through the house.)"
SPORTS. Michigan University's Jake Butt named Big Ten's tight end of the year. 
https://instagram.com/p/9J6e8JPher/?taken-by=jbooty88
SAME-SEX PARENTING. Op-ed in The LA Times looks at the flawed research used by those who argue children do better when raised by a "mom and dad" than when raised by two parents of the same sex: "A closer look shows that what is being cited as 'science' in these situations is anything but. In fact, flawed scholarship is being used as a smokescreen to create the illusion of legitimate debate where none exists."
POP CULTURE NOSTALGIA. Macaulay Culkin hangs out with Seth Green and Bob Saget.
BIGOTRY. Anti-Islamic group protesting outside of Texas Mosque clashes with the KKK over gays and guns: "It's not like we're racist, homophobic bigots…We just have a certain level of distrust for certain Islamic people."
INSTAGRAM. Luis Fernando's pecs might do things to you.
https://instagram.com/p/-2kmYlqRD0/?taken-by=hotfer93