Tyra Banks named Nyle DiMarco America's Next Top Model on Friday night, making him the last-ever winner in the series, which has not been renewed. DiMarco, who is from Queens, NYC and is also a deaf man, also revealed himself to be "sexually fluid" in recent months.
https://twitter.com/tyrabanks/status/673018772815409152
DiMarco told People: "Being a Deaf person on a television show alone is pretty groundbreaking, so it felt incredible just to be on the show – but to win it was amazing!"
Here's Nyle's audition video:
https://www.youtube.com/watch?v=mEkwIxgINIc
He added that he found the non-modeling parts of the show to be the most difficult: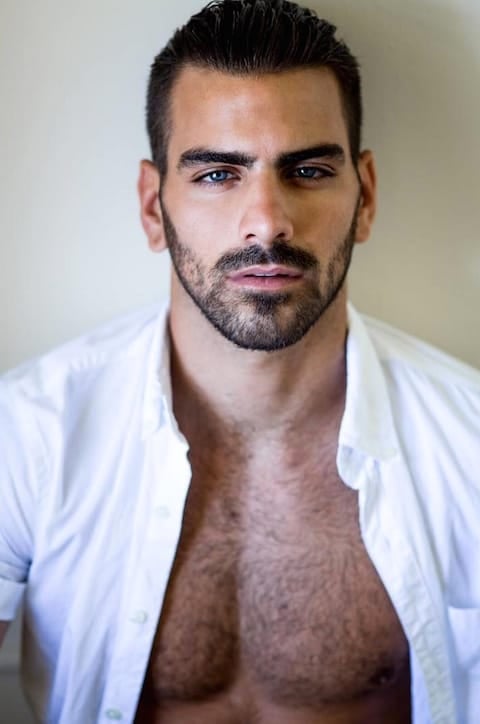 "The competition, and especially living with the models in the house, was undoubtedly a lot of fun, but it was also pretty tough. The inability to use my language, American Sign Language, and the lack of communication, information access and the general connection to the world was difficult….It truly did take a toll on me mentally. I even cringe now when I watch myself on ANTM being all alone."
DiMarco did a video interview with The Daily Moth shortly after being announced the winner (turn on CC for the captions).
Said DiMarco: "Bigger things are coming for me and the deaf community."
DiMarco was asked to respond to deaf viewers who said they were surprised he won. He replied:
"I don't think we underestimate each other, it's more that we are so used to Deaf contestants, if they are on a reality show, it's already a "win," because — like I said on ANTM — because the hearing public would think that having a Deaf contestant on the show is a victory in itself. "Why should the Deaf person also win? The person's already in the show!" But we're skilled people and we deserve to win. And I'm really grateful to win it all. I'll admit this, at the beginning, I was intimidated by all the gorgeous models. It was tough. I did think I would be eliminated after making the top eight. I had a feeling I would be out. But when I start winning, I realized I'm learning, I can learn daily, and just roll with it."
Watch the full interview below: