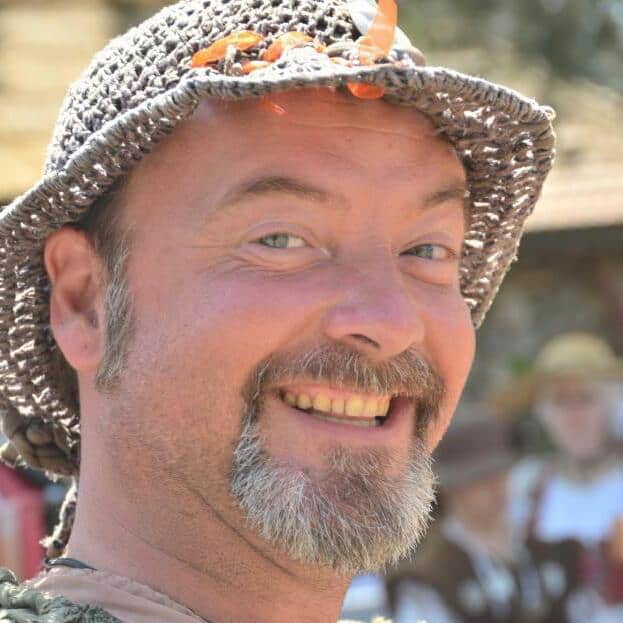 A 42-year-old gay coffee shop manager was among the 14 people killed in Wednesday's mass shooting in San Bernardino, California.
Daniel Kaufman managed a coffee shop at the Inland Regional Center where the shooting took place, training developmentally disabled clients who worked there.
Kaufman is one of four killed in the shooting who've been identified thus far.
The Los Angeles Times tells the heartbreaking story of how Kaufman's boyfriend of three years, Ryan Reyes, learned of his death.
Reyes dropped Kaufman off at work Wednesday morning and exchanged text messages with him up until shortly before the shooting, when Reyes began frantically calling to find out whether his boyfriend was OK.
When Kaufman didn't respond, Reyes traveled to a community center where survivors were brought. After hearing secondhand reports that Kaufman was injured and in surgery, he began calling and visiting local hospitals, but none of them had Kaufman. Finally, Reyes was asked for a description of Kaufman to compare with bodies at the shooting scene.
It wasn't until Thursday morning, 22 hours after the shooting, that Reyes learned Kaufman was among the dead.
LA Times photojournalist Rick Loomis captured this image of Reyes' reaction upon learning of his partner's death:
Heart hurt 2 be in room when man finds his boyfriend was killed. https://t.co/gEryFH72F4 #SanBernardinoShooting pic.twitter.com/IMyM1W36SP

— Rick Loomis (@RickLoomis) December 3, 2015