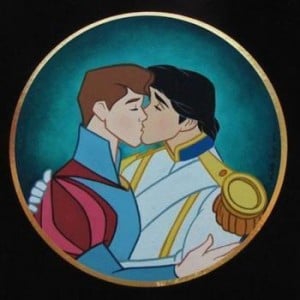 SOMEDAY YOUR PRINCE WILL COME. New dating site is devoted to Disney stans: "MouseMingle.com sets up Mickey and Minnie maniacs with online profiles where they can seek out like-minded singles based on their favorite Disney songs and characters. The site is a "place to connect people who love Disney and who want the same magic in their relationship" — but without having to shlep to a pricey theme park to hit on other people wild about Walt." Not clear yet if LGBT couples will be able to take advantage of MouseMingle. 
HIV/AIDS. New study from Penn-CHOP shows antiretroviral HIV/AIDS drugs interfere with the human brain's "insulation": "Up to half of people with HIV on these drug regimens have some sort of cognitive impairment, such as memory loss or problems with executive functioning, despite the virus being almost undetectable in their bodies.[Researchers] found that commonly used antiretroviral medications disrupted the function of oligodendrocytes, crucial brain cells that manufacture myelin, the fatty material that serves to insulate neurons, helping them transmit signals in the brain fast and efficiently. This disruption, the researchers said, may be responsible for some of the cognitive problems that HIV patients experience, and point to a need for rethinking how HIV drugs are designed and prescribed, particularly for children on ART, in whom myelin is still forming at high rates."
WHAM. Carrie Underwood does Carpool Karaoke with James Corden, reveals she knows every word to every Wham! song ever written, belts it out to "Wake Me Up Before You Go Go." 
MILITARY. Secretary of Defense Ash Carter announces that all jobs in combat units will be open to women.
SPORTS ADJACENT. Coldplay will be performing at the Super Bowl 50 halftime show. Discuss.
MUSIC. Adam Lambert performed at the CMT Artists of the Year event last night and covered Little Big Town's "Girl Crush" along with Leona Lewis, proving he's a little bit country AND a little bit rock and roll.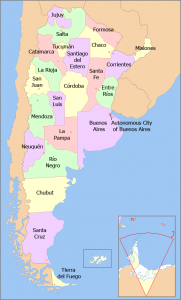 WORLD. Argentinian president-elect Mauricio Macri appoints homophobic CONIN Foundation founder Abel Albino as malnutrition advisor. Albino has said that homosexuality is a "problem" that causes malnutrition. He also suggests homosexuality comes from "a problem in the family." Politicians call on Macri to sack him.
NON-DISCRIMINATION. 150 businesses join forces to urge Indiana to pass LGBT discrimination protections: "Indiana Competes, which includes Eli Lilly and Co., Cummins, AT&T and Anthem among its ranks, plans to hold events around the state in the coming weeks to publicize the issue ahead of the legislative session that begins in January."
CRIME. Oscar Pistorius convicted of murder in appeals court ruling: "Supreme Court of Appeal Judge Lorimer Eric Leach delivered the ruling by the five-judge tribunal in Bloemfontein and directed the North Gauteng High Court to impose a sentence. He did not specify when that would happen. 'The accused ought to have been found guilty of murder on the basis that he had fired the fatal shots with criminal intent,' Leach said in the courtroom."
SAN BERNARDINO. Law enforcement officials say San Bernardino shooting suspect was apparently radicalized. CNN adds: "Still, it wasn't necessarily the only driver behind the carnage, as workplace grievances might have also played a role. President Barack Obama hinted as much Thursday when he said that the attackers may have had 'mixed motives.'"
MOVIES. Tina Fey and Amy Poehler's movie Sisters opens on the same day as Star Wars, and the stars want you to know, #YouCanSeeBoth.
MAN GROOMING. Which Simon Dunn do you prefer?
https://instagram.com/p/-1719jNCyT/