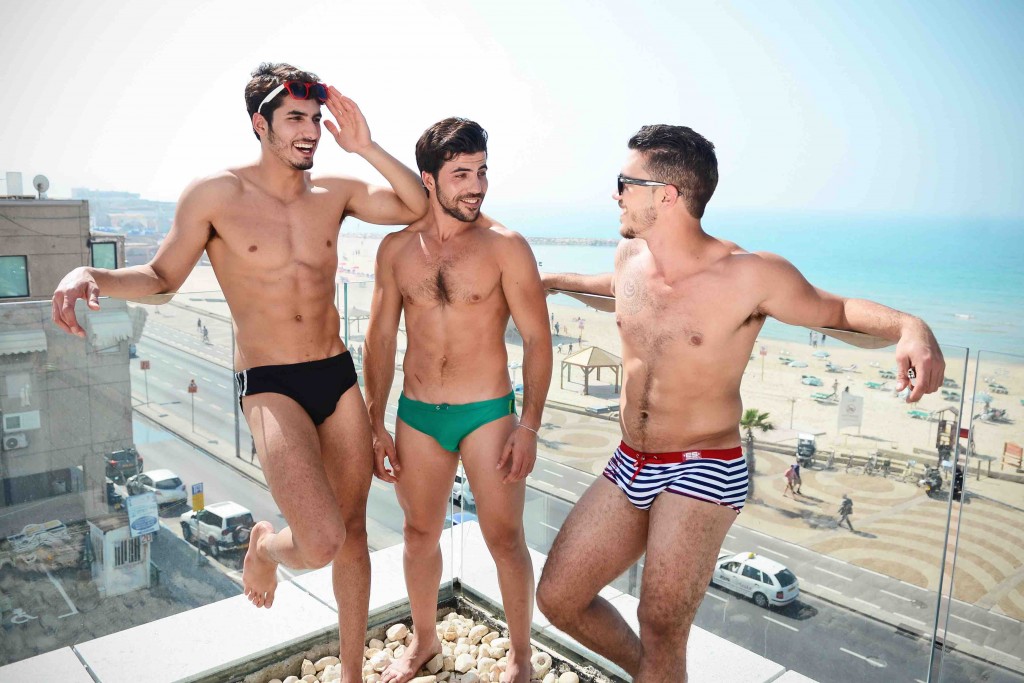 In this holiday season don't forget to give yourself (and your special someone, BFF or posse of friends) the gift of gay travel. Here are four trips ManAboutWorld covered recently that would make a fun present for you and a lucky someone (or two or three).
December 30, 2016-January 1, 2016
Last-minute tickets are available at the second annual Evolve Las Vegas. Last years' event was fun, gathering gay men (and some fabulous women) from six continents to celebrate the new year. Las Vegas closes its world-famous "Strip" to vehicular traffic and it becomes a giant street party. Soak up some of the street party atmosphere, then make your way to Evolve's swanky party for entertainment, music, and dancing till the wee hours and beyond. Vegas never really shuts down so you'll just bring your party to the next venue after Evolve.
Carnival in Salvador, Brazil 
February 4-9, 2016
Brazil is in the news, thanks to the Olympics, and being cheap because of the spectacular fall in the value of their currency. Alisdair Brown and his partner have launched a trip to Carnival in Salvador in Brazil with only 20 spots available. Go with these experts who'll provide insider access to performers and the best parties in town. For more information check their (hot!) information video. The gift of gay travel, indeed!
Cruise Cambodia
Multiple departures
Luxury river cruise company Aqua Expeditions launched a third luxury vessel, the 20-suite Aqua Mekong (like a mini 5-star hotel) on the Mekong River between Siem Reap, Cambodia and Ho Chi Minh, Vietnam. With floor-to-ceiling windows in your own suite, you'll enjoy the beautiful panoramas of Cambodia and Vietnam from a very comfy vantage point. You'll also enjoy the delicious Michelin-quality cuisine of consulting chef David Thompson. Cruises are offered as 3-, 4- or 7-itineraries and many guests incorporate a cruise into a longer Southeast Asian trip.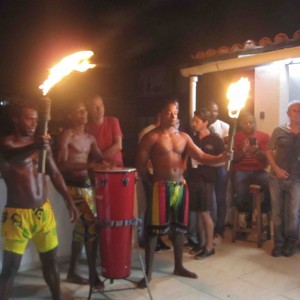 Tel Aviv Pride
May 29-June 5, 2016 
Yep, it's already time to start planning your summer travel! The largest Pride celebration in the Middle East and among the most fun (and sexiest) in the World, Tel Aviv Pride serves up warm weather, a sparkling seaside backdrop and over 100,000 participants from around the world. Join Outstanding Travel, gay-owned specialists in LGBT travel to the region, for their tour which includes insider access during Pride as well as a visit to the desert and Jerusalem, and a dunk in the Dead Sea. (See photo above.)
Merry Christmas, joyous New Year and our best wishes for a safe and travel-packed 2016 from the guys at ManAboutWorld, Ed Salvato, Billy Kolber, Kenny Porpora.
This column is brought to you by ManAboutWorld, an immersive digital gay travel magazine for iOS and Android devices. For more recommendations from ManAboutWorld's global gay experts, download our App. There are FREE guides and a 10-issue-per-year subscription-based magazine.
Start planning your next trip now!
Photos: Top: Courtesy OUTstanding Travel; Middle: Courtesy Evolve Las Vegas; Bottom: Courtesy Alasdair Brown Productions.