Kurt Ludwigsen, the former women's softball coach at Nyack College in Rockland County, New York was fired in March for sexually assaulting female students.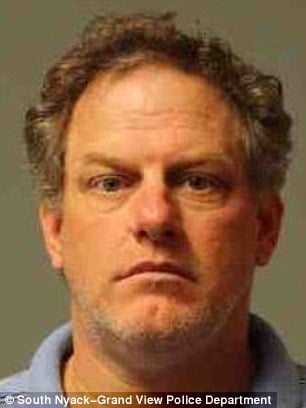 A new federal lawsuit, the most recent of six similar suits, charges that Ludwig also subjected students to homophobic harassment and outed them, the NY Daily News reports:
According to the lawsuit filed in Manhattan Federal Court, the anti-gay harassment started in July 2014, when Ludwigsen introduced himself and asked "if there were any 'Lady Gagas' on the team," the suit states. When the student asked for clarification, Ludwigsen told her he used "Lady Gagas" to mean lesbians.
The player, who is a lesbian, told Ludwigsen there were "Lady Gagas" on the team, but didn't tell him her sexual orientation, said her lawyers, Todd Krouner and Jessica Yanefski.
Ludwigsen exploded when he learned she was a lesbian and confronted her, demanding to know why she didn't tell him. Then Ludwigsen outed her, the woman's lawyers say.
Before she came out to her team or Nyack, Ludwigsen made fun of her sexual orientation in public, "often" insinuating she was in a romantic relationship with a teammate — knowing full well she was not, the suit says.
"He didn't just out her," Krouner said, explaining that it was particularly troublesome because Nyack is a "conservative, Christian" environment. "He harassed her throughout the season," he said.
Watch a news report on Ludwigsen: