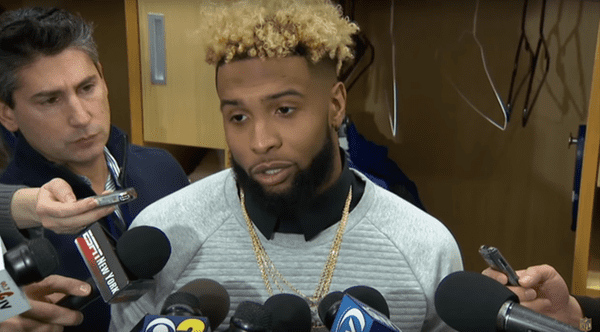 On Sunday, New York Giants star receiver Odell Beckham Jr. got into a series of on-field altercations with Carolina Panthers cornerback Jason Norman culminating in a helmet to helmet clash that would land Beckham with a one-game suspension. According to Beckham and the Giants, the conflict between Beckham and Norman was instigated by Norman who physically threatened Beckham Jr. with a baseball bat and shouted homophobic gay slurs at him before the game began.
The Panthers carried a black baseball bat onto the field at MetLife Stadium for pregame warm-ups and, according to sources, one of their players swung it menacingly at Beckham and others made homophobic comments to the Giants receiver prior to the game. Perhaps that explains the state of mind the second-year receiver was in as he engaged in several altercations with Carolina cornerback Josh Norman, attracted three personal fouls penalties and nailed Norman with a vicious helmet-to-helmet hit, a series of altercations that got Beckham suspended one game Monday by the NFL.
On a video posted on the Giants' Instagram account, Eli Manning is shown greeting his teammates in the pregame warm-ups, with a Panthers player not in uniform — practice squad safety Marcus Ball — in the background holding a black bat. There is also video from NFL Films showing Norman holding the bat in a pregame huddle.
Ball swung the bat menacingly at Beckham and Panthers players shouted anti-gay slurs at him, according to Giants sources.
The two Instagram videos mentioned by the Post can be seen here.
NFL Hall of Famer and sports commentator Deion Sanders reached out to Beckham Jr., who revealed more details about the alleged threats and taunts:
"In pregame, Josh Norman is out on the field with a baseball bat,'' Sanders said. "How are you on a football field with a baseball bat? Insinuating to Odell Beckham 'I'm gonna end your career, it's gonna be over, I'm gonna blow you out, I'm gonna blow your knees out.' Now they went on to get a person on the practice squad dressed in an all-black sweatsuit, he took the bat, walked over to Odell like he was gonna hit him in his knees, saying 'We're gonna end your career today.'
"Then it got personal, you start talking about his hair style, then you start talking about his sexuality.''
CBS Sports' Jason La Canfora confirmed through sources at the Giants organization that they believe Beckham was the target of homophobic slurs.
Giants reviewed pregame incidents b/n Panthers players and Beckham. Are convinced he was threatened physically and called homophobic slurs

— Jason La Canfora (@JasonLaCanfora) December 21, 2015
Giants not alleging any particular player saying/doing this but have looked into various pregame interactions and firmly believe it occured

— Jason La Canfora (@JasonLaCanfora) December 21, 2015
Accounts from various people on sidelines point to a series of events that played a role in Beckham's unusual emotional state in that game

— Jason La Canfora (@JasonLaCanfora) December 21, 2015
La Canfora also reports that the Panthers often use a bat as a "motivating prop."
Panthers officials deny strongly any threats or slurs were made and are adamant they have long used a bat as a motivating prop…

— Jason La Canfora (@JasonLaCanfora) December 21, 2015
A claim one Panthers player corroborated on Twitter.
Come on now my boys carry the bat with them as it symbolizes my presence still being with them at the game and the NFL has a problem???

— Bené Benwikere (@Benwik21) December 21, 2015
The Panthers were adamant that"absolutely nothing happened on the sideline," implying if not directly stating that the Panthers contest the Giants' allegations that Carolina players shouted homophobic slurs at Beckham. The allegations about a bat were, however, addressed more pointedly.
Panthers communications director Steven Drummond said: "absolutely nothing happened on the sideline. I was there. No one was threatened…

— Jason La Canfora (@JasonLaCanfora) December 21, 2015
Drummond went on to say: "no one was threatened with a bat. It didn't happen. It's a diversionary tactic and a good one at that."

— Jason La Canfora (@JasonLaCanfora) December 21, 2015
What is irrefutable at this point, however, is that players from Carolina made misogynistic remarks about Beckham after Sunday's game in an attempt to belittle him. Beckham's main on-field foe, Norman, attempted to deride him by saying he was 'dancing around and prancing around like a ballerina' during the game. His teammate Cortland Finnegan said of Beckham's on-field display of emotion: "Maybe it's female related. Maybe it's in the blood.''
Beckham will reportedly appeal his suspension.
Beckham will appeal suspension. Process will be expedited a final decision should come by midweek

— Jason La Canfora (@JasonLaCanfora) December 21, 2015
Watch video of the helmet to helmet hit Beckham landed on Norman, along with a locker room interview with Beckham after the game, and CBS Sports' Doug Gottlieb reviewing the incident, below. Said Gottlieb of the beef between Beckham and Norman, "Film doesn't lie. Film shows that [Jason Norman was] talking trash, being super physical, trying to punk [Odell Beckham Jr.], and he responded in the way in which so many guys respond."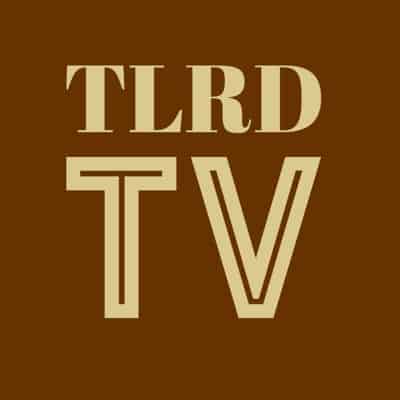 https://www.youtube.com/watch?v=B7UAqVL5zv0
https://www.youtube.com/watch?v=RE–xUsey-U