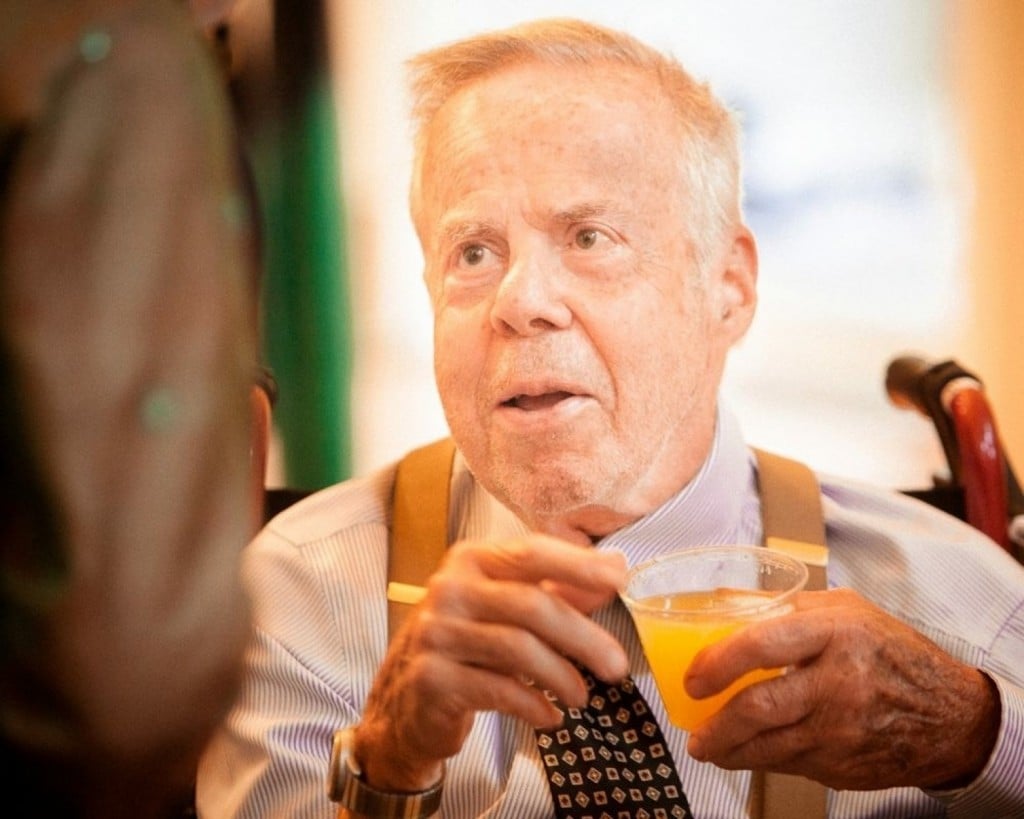 Robert Spitzer may not be a household name in the modern-day gay-rights movement, but he arguably played as big a role as anyone in the advancement of LGBT equality.
Dr. Spitzer, the renowned psychiatrist who died Friday at 83, was the driving force behind the American Psychiatric Association's 1973 vote to stop treating homosexuality as an illness — or a "sociopathic personality disturbance."
"The fact that gay marriage is allowed today is in part owed to Bob Spitzer," gay psychoanalyst Dr. Jack Drescher told The New York Times.
Spitzer's impact is hardly confined to gay rights, as he's considered the most influential psychiatrist of his time.
Following the 1973 vote, Spitzer took over the APA's bible — the Diagnostic and Statistical Manual of Mental Disorders. Under him, the DSM tripled in size as he branded and defined scores of common mental illnesses, including PTSD and bipolar disorder, forever changing their treatment.
But nearly 30 years after the 1973 vote, Spitzer's legacy would be severely tarnished by a 2003 study he authored championing "ex-gay therapy," which he later retracted.
According to his obituary in The Washington Post, Spitzer's career began in earnest when a colleague at Columbia University asked him to serve on a committee overseeing the DSM in 1966:
His initial role was modest, but it gave him a front-row seat to the debates roiling his profession. After the 1969 Stonewall riots, gay activists were energized to agitate for more rights, and in the early 1970s, they noisily invaded APA conferences to protest homosexuality's classification as a mental illness.
After a clash at a 1972 meeting of behavioral therapists in New York, Dr. Spitzer decided to hear the protesters out. Personally, he believed then that homosexuality was an illness, he later told public radio's "This American Life." But forever the devil's advocate, he organized a panel for both sides to air their arguments at the 1973 APA conference in Honolulu.
There, an activist brought Dr. Spitzer to a secret tiki-bar gathering of closeted gay psychiatrists. Many had prestigious credentials, which convinced Dr. Spitzer that homosexuality was not some crippling condition.
Ultimately, Dr. Spitzer's was the loudest voice arguing to drop homosexuality from the DSM. When old-guard psychiatrists pushed back, Dr. Spitzer appealed with logic.
"A medical disorder," he explained to The Washington Post at the time, "either had to be associated with subjective distress — pain — or general impairment in social function." If gays were happy being gay, then where was the disorder?"
Thirty years after the historic 1973 vote, Spitzer conducted a study in which he interviewed 200 people who'd undergone "ex-gay" therapy.
"The majority of participants gave reports of change from a predominantly or exclusively homosexual orientation before therapy to a predominantly or exclusively heterosexual orientation in the past year," Spitzer concluded.
Spitzer's study came under intense fire from his peers and from LGBT advocates, who pointed out that it relied on distant memories and involved "ex-gay" activists who'd undergone a wide variety of therapies. However, much to Spitzer's dismay, the study was celebrated by the "ex-gay" movement and would go on to be frequently cited by opponents of gay rights.
Finally, in 2012, Spitzer penned an apology in the same journal in which the study had originally been published.
"I believe I owe the gay community an apology for my study making unproven claims of the efficacy of reparative therapy," Spitzer wrote. "I also apologize to any gay person who wasted time and energy undergoing some form of reparative therapy because they believed that I had proven that reparative therapy works with some 'highly motivated' individuals."
We forgive you, doctor. Rest in peace.