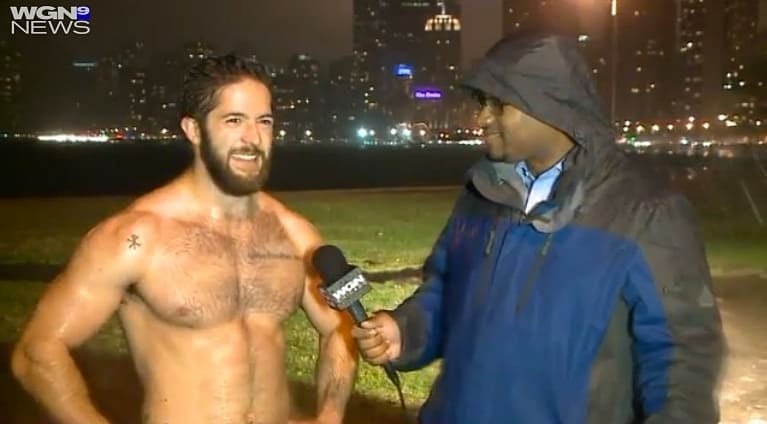 Over the weekend, Chicago's WGN was reporting on the unusually warm December weather they're having when they came upon Ethan Renoe, a shirtless jogger running on the lakefront.
Said Renoe: "It's a great day for a run. Too wet to wear a shirt, you know?"
Renoe and his wet bod subsequently went viral, with the video being viewed more than half a million times in one day.
The next day, they located Renoe and he came to the weather broadcast for an interview and revealed a little bit about himself, asking him what he had to say to the ladies.
He said "I really don't pay attention to that type of stuff," but he did have a shout-out for one special guy: