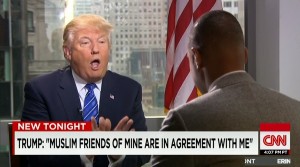 2016 ELECTION: Donald Trump says he was acting in the Islamic community's best interest with Muslim ban: "I have many friends who are Muslims. They're phenomenal people. They are so happy at what I'm doing."I'm doing good for the Muslims…Many Muslim friends of mine are in agreement with me. They say, 'Donald, you brought something up to the fore that is so brilliant and so fantastic.'"
TOMORROW: Anonymous plans a "trolling day" against the Islamic State (ISIS): "In an online message, Anonymous asked people to mock ISIS, or 'Daesh' as it is also known in the West (a derogatory term for the group) online as part of its "Operation ISIS" campaign. 'We ask you to show your support and help against ISIS by joining us and trolling them // do not think you have to be part of Anonymous, anyone can do this and does not require special skills.'"
RECOVERING: Jesse Tyler reveals he's being treated for cancer – skin cancer, we'll assume:
https://instagram.com/p/_DFLBpQEkY/
SAN DIEGO: First low-income apartment complex for LGBT senior citizens on its way: "'The people who will live here paved the way for younger LGBT generations, and many of them are forced back into the closet in traditional senior communities because of a lack of acceptance,' said Delores Jacobs, chief executive of the San Diego LGBT Community Center. The $27 million complex will be open to all seniors, but the nonprofit building it — Community HousingWorks — plans to create a welcoming environment for LGBT seniors that will encourage them to move in, including on-site supportive services coordinated by the local LGBT Community Center."
CINCINNATI: Ban on "conversion therapy" passes: "In the end, council voted 7-2 to pass the law, which prohibits therapy designed to change sexual orientation or gender identity for minors, and imposes a $200-a-day fine on violators. Cincinnati follows four states – California, Oregon, Illinois and New Jersey – and the District of Columbia banning the therapy, becoming the first city outside of D.C. to do so."
LISTEN. Serial season 2 is here and explores the case of Bowe Bergdahl. 
HOT FOR PRIME MINISTER. Justin Trudeau poses for Vogue. 
SPITTING IMAGE? Here is Melissa Rivers playing Joan Rivers, in Joy: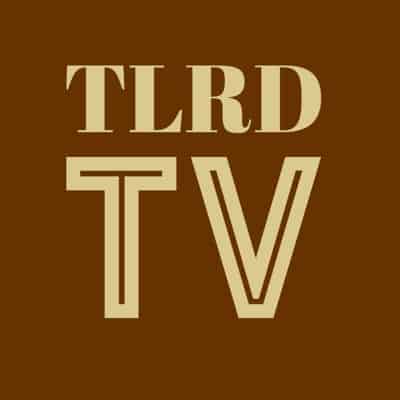 NEW YEAR'S EVE: Andy Cohen to host live edition of Hollywood Game Night: "the hourlong special will air at 10 PM, taking over the primetime portion of NBC's New Year's Eve With Carson Daly for the first time since the franchise launched in 2003."
FASHION: Nick Jonas on L'Uomo Vogue:
Excited to share my December cover of #luomovogue! Check it out here: https://t.co/RIKFtcpb8S @vogue_italia pic.twitter.com/SzaJoPQh2U

— Nick Jonas (@nickjonas) December 9, 2015