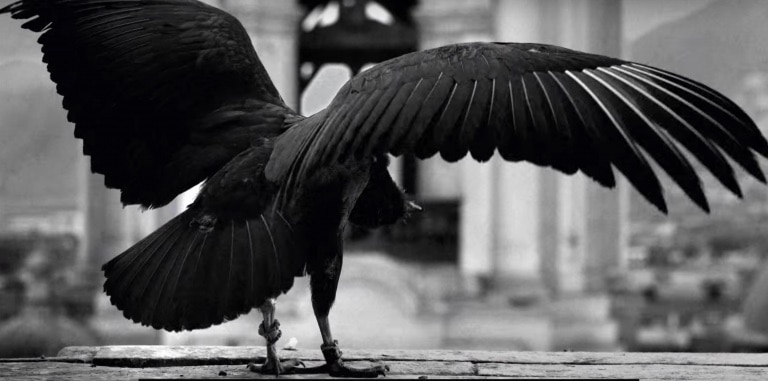 LIMA, Peru — Sometimes the most genius ideas are the simplest. That seems to be the rule in Peru, where they've hit upon the perfect way to track down a burgeoning number of illegal garbage dumps: follow the vultures.
The idea may be simple, but it's not exactly easy to pull off, given the extensive range of these airborne scavengers that roam freely above the Peruvian capital, Lima, a sprawling, chaotic city of 9 million people.
The South American country suffers from a serious shortage of official waste disposal plants. Illicitly dumping trash — into a river, over a cliff, or in front of your neighbor's house — is routine here. Prosecutions are few and far between.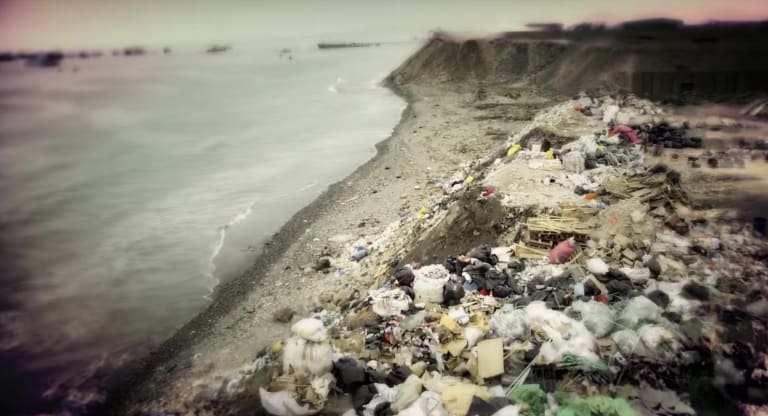 That's where the technology comes in, and the vultures. Under a new initiative called Gallinazo Avisa, or "Vulture Warns" in English, 10 of Lima's large population of black vultures have been kitted out with GoPro cameras and global positioning satellite gear.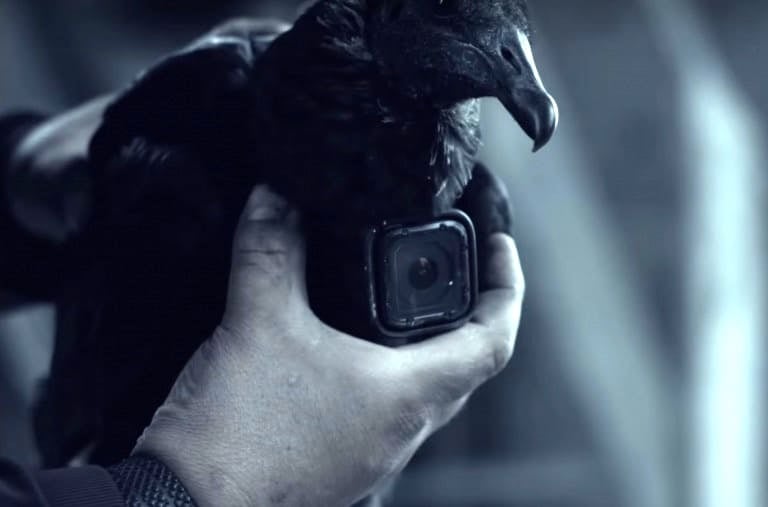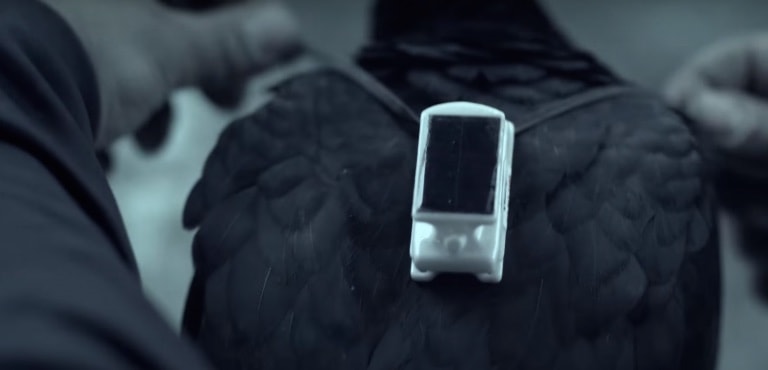 And the results so far have been pretty awesome. Check out these photos taken by the vultures of what, for the big birds, are giant lunch counters dotted around the city: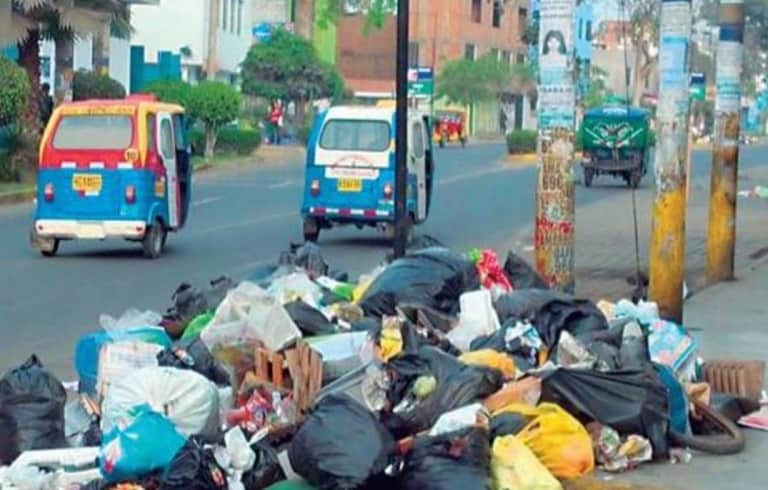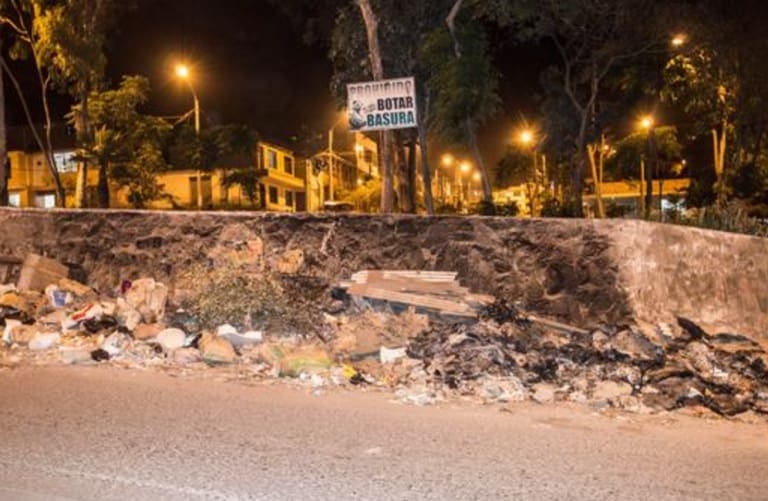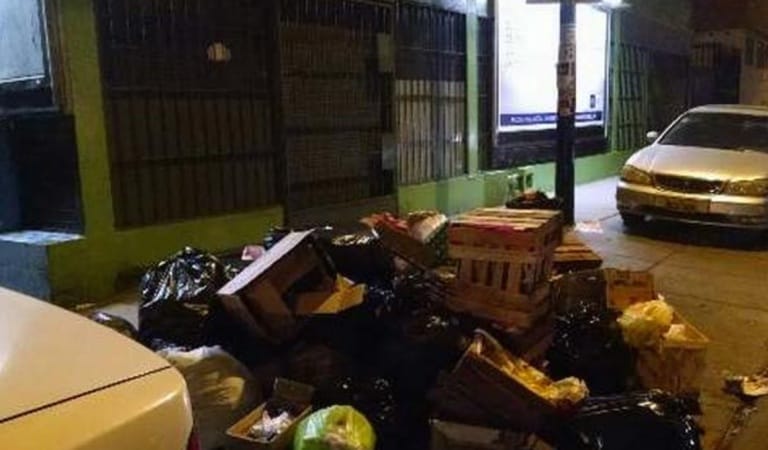 In addition to keeping Lima clean, the initiative is aimed at raising awareness about the downside of the country's addiction to dumping waste wherever people feel like it.
By one estimate, 14 percent of the 6,000 metric tons of garbage Lima produces every day — 840 metric tons — is disposed of improperly.
The Gallinazo Avisa homepage includes a live map of the city to allow viewers to track the vultures in real time.
It also includes a form for citizens to report trash piling up in their neighborhoods. And the environment ministry even contracted a PR firm to put out an epic, doom-laden video (with helpful subtitling in English):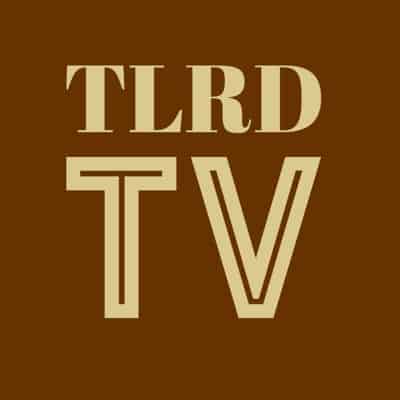 It warns: "On one hand, pestilence and disease are hidden among the filth. On the other hand, humanity placidly ignoring the danger that threatens to interrupt aspirations of development forever.
"Between them, it's only us, the cathartidae lineage. The [New World] vultures. The ones who always clean up the garbage. Even though nobody likes us."
And on the "Act" page of Gallinazo Avisa's website, the vultures — who you can follow by name on social accounts — offer advice on recycling and correct waste disposal:
"For 14 millennia, we have dealt with the trash, but now we can't do so any more on our own. For this reason, you need to know how to eradicate garbage and handle solid waste."
This article first appeared on GlobalPost.
Screengrabs: Gallinazo Avisa