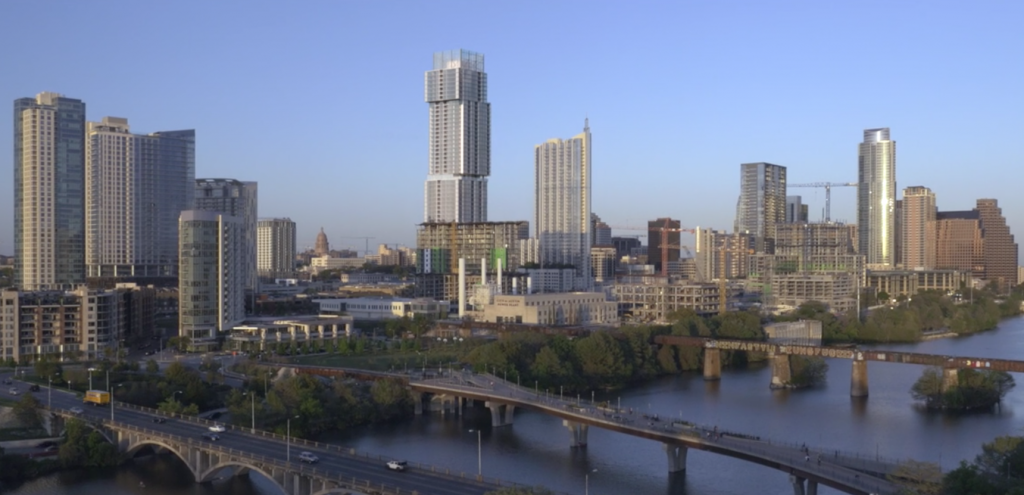 America's third-gayest and second-fastest growing city is about to get a fittingly weird addition to its skyline.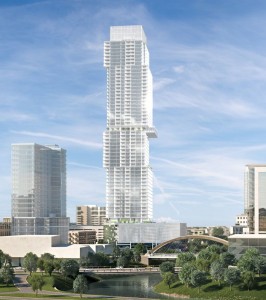 Construction is set to begin in January on a 58-story, $300 million condo building that will resemble a tower from the game Jenga.
The Independent will be Austin's tallest building and the tallest residential structure west of the Mississippi. The developer has already secured deposits on 90 percent of the Independent's 370 units, which are valued from $400,000 to $1.7 million. The building is planned for Third Street and West Avenue, just a few blocks from the section of Fourth Street that includes the city's largest gay bars.
From KVUE-TV:
While most people who see the tower think it resembles the game Jenga, one of the architects who helped design it hadn't even heard of the game.
"I didn't even know what Jenga was until I saw that in an article that came out," said Brett Rhode, director of Rhode Partners.
Rhode and his team say they were just trying to do something different.
"We're trying to get away from kind of a more generic building type that you might see a lot of, especially in Austin, and try to kind of shake, shake it up a little bit," said Rhode.
The building will feature breathtaking views, as well as amenities like a pool with a glass edge that extends over the building. However, The Austin Business Journal reports that not everyone is a fan of the unusual architectural design, with a poll showing readers split on the question:
Here on our poll, it seems that those who were inclined against the tower's design were more vocal than just picking a side in the voting. While the results run split down the middle, the comments are heavily against the design. …
These are not simply trivial questions of aesthetics. Skylines are a visual calling card for a city. Some cities – New York City, Dallas and Chicago in particular – are defined by their skyline. Others, like Washington, D.C., are defined by their lack of a skyline, with rules that keep most structures from rivaling the U.S. Capitol or the Washington Monument for prominence.
Austin is somewhere in-between D.C. and New York, but definitely trending toward the latter. For years, the Capitol and the University of Texas Tower were the biggest things in town. But as Austin's skyline continues to evolve, what makes an attractive skyline in Austin is still an open question.
Watch KVUE's report and a live animation of the project below.