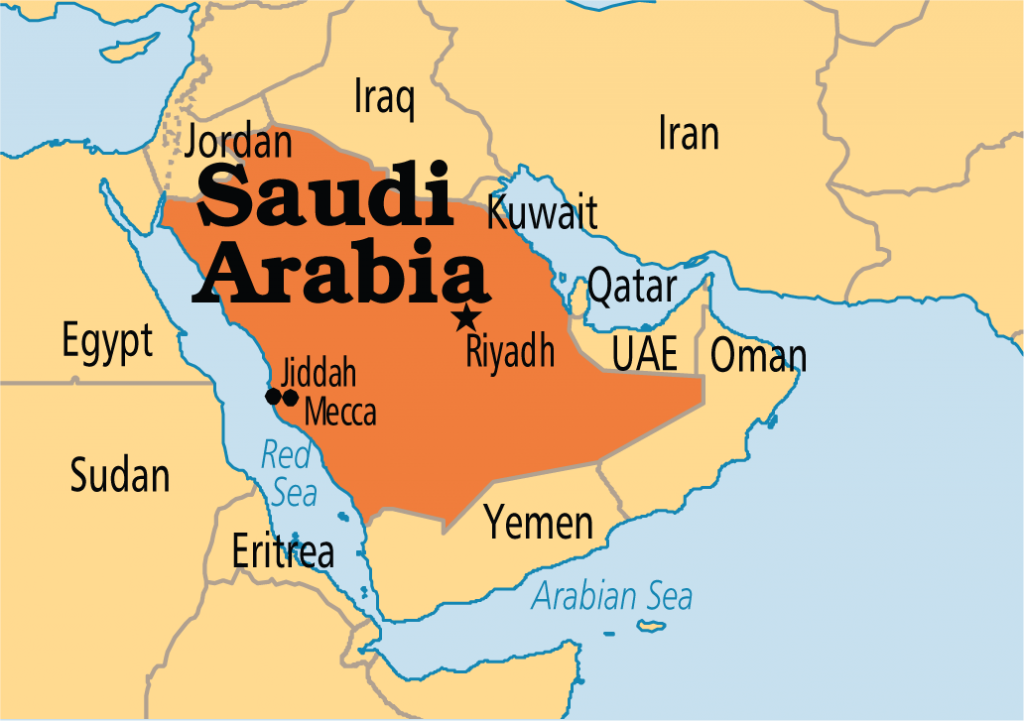 Two same-sex couples have been arrested in Saudi Arabia for holding a gay marriage ceremony, cross-dressing and possessing alcohol and hashish. The men were arrested in the capitol city of Riyadh by the nation's religious police, the Commission for the Promotion of Virtue and the Prevention of Vice.
The men were reportedly on their "honeymoon" when police raided a flat they were sharing. News of the arrests spread on Tuesday after Arab language news site Sabq first reported on the raid.
"As the religious police members arrived at the flat, they were spotted by two of the gays who tried to get rid of the fake breasts they were wearing", the sources said. "The Commission members arrested and then detained the other two gays inside the flat. The four admitted they were living as 'married couples'. The first couple said that they got married two days earlier at a recreational facility south of Riyadh and that they were still on their honeymoon. The second couple said they celebrated their marriage last week. The four said they used the flat as their residence." […]
"Several women's dresses, bags, shoes, wigs, fake breasts as well as four bottles of locally produced liquor were found during a search of the flat," the sources said.
Reports about the gay wedding parties went viral on Monday on Saudi media platforms, and several users claimed they were held in the Red Sea resort of Jeddah, prompting the local police to issue a formal denial.
"The reports about gay weddings in Jeddah are baseless and lack credibility," the spokesperson for the police said. "The security authorities do not have any record of such a case, and we urge people to verify their information with the official and trustworthy sources before they disseminate them," Ati Al Qarshi said.
GDN online reports that after being interrogated by the religious police, two men admitted to being married two days prior to their arrest while the others had married the previous week. The wedding was reportedly attended by other young gay men. Information about the weddings was disseminated on social media app SnapChat.
According to Gulf News, social media users were quick to comment on news of the raid, emphasizing the need to punish the accused.
Homosexuality and cross-dressing are illegal in Saudi Arabia and punishable with imprisonment, fines, flogging as well as capital punishment.
On Twitter, one social media user in Riyadh posted a video that appears to show a wedding ceremony that matches the description of the gay wedding reported on by news sites. It was posted on Monday which seems to coincide with the time the story broke in local media. The video is captioned, "Failure, God forbid." It is unclear whether this video is in fact related to the raid carried out by Saudi religious police. See it for yourself, below.
https://twitter.com/iAboodista/status/691599379514408960