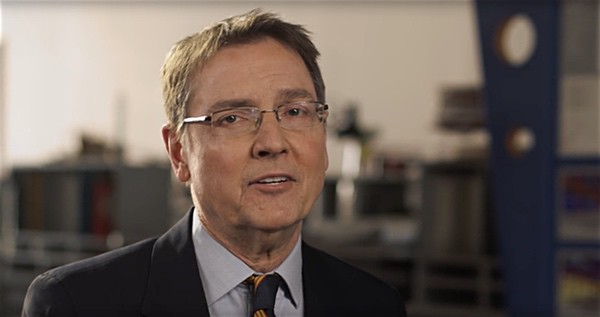 Jim Gray, the out gay mayor of Lexington, Kentucky, will challenge Rand Paul for his U.S. Senate seat, he told the Herald-Leader on Monday:
Gray, 62, told the Herald-Leader Monday night that he decided to challenge Paul last week, and he "absolutely" believes he can win despite the state's rightward lurch and widespread disapproval of President Barack Obama.
"I feel like that there's an environment in Washington that's toxic, and people across the country, and including Kentucky, are looking for alternatives," Gray said.
Gray believes Paul is vulnerable because he has been paying more attention to his failing presidential race than to the state. Gray also believes that voters, though they voted for Governor Matt Bevin partially based on his support for Rowan County Clerk Kim Davis, won't care about the fact that he's gay:
Gray said he is "not given to tilting at windmills," and he does not believe voters will focus on his sexual orientation.
"I know what it's like to challenge conventional thinking and conventional patterns," Gray said. "What I believe people want is performance and results. That's what they are about. That's what counts."
Greg Blair, a spokesman for the National Republican Senatorial Committee, quickly released a statement Tuesday morning that said Gray "will be sunk by Obamacare, the war on coal and the rest of Barack Obama's toxic agenda."
Gray released a video on Tuesday to announce his candidacy:
https://www.youtube.com/watch?v=OXQwSDhhsqc