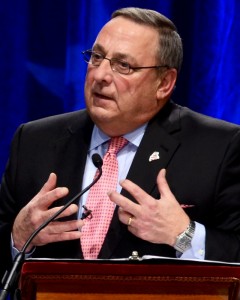 RIGHT-WING NUTS. Main Governor Paul LePage wants to bring back the guillotine to execute drug traffickers. "What we ought to do is bring the guillotine back. We could have public executions and we could even have which hole it falls in." LePage has a history of making flamboyant remarks.
LATE NIGHT. Chris Pine sings about school closures on Jimmy Kimmel and talks about the upcoming Wonder Woman movie. Lena Headey (Game of Thrones) reads things contestants on The Bachelor have said this season…as Cersei Lannister. 
GAY RIGHTS ARE HUMAN RIGHTS. Hillary Clinton's emails show her long evolution on gay rights: "Clinton was also keeping tabs on the state-by-state legal battles over marriage throughout her tenure, as evidenced by the regular stream of articles and commentary forwarded her way. As a Cabinet official, Clinton was duty-bound not to get ahead of the Democrat who had defeated her for the 2008 nomination. Obama did not fully endorse same-sex marriage until May 2012, six months before he stood for reelection."
RIP. Actor Abe Vigoda (The Godfather, Barney Miller, Look Who's Talking?) has passed away at 94. 
GRAND OLD PARTY. Republican State Senator Mitch Holmes of Kansas wanted guidelines to curb women from wearing "over the top" attire in the statehouse. That didn't end up going so well for him: "But after he was shamed on social media as a 'sexist' and 'cave man' for telling women how to dress, Holmes dropped his guidelines the next day. His written apology Tuesday said he "meant no offense' by suggesting that 'for ladies, low cut necklines and mini-skirts are inappropriate.' Failing to apply the code to both genders, he wrote, was unacceptable."
LOST LUGGAGE. Chad Michael Murray goes commando at Sundance.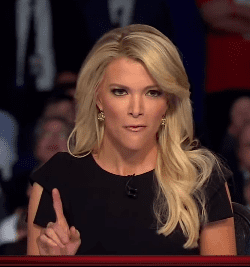 FACE-OFF. Fox News isn't backing down from having Megan Kelly moderate the next Republican debate despite Donald Trump's bluster: "'Megyn Kelly is an excellent journalist, and the entire network stands behind her,' [Roger] Ailes said in a statement to The Fix. 'She will absolutely be on the debate stage on Thursday night.'" Donald Trump now says he will not be doing the debate as a result of this statement from Fox News: "We learned from a secret back channel that the Ayatollah and Putin both intend to treat Donald Trump unfairly when they meet with him if he becomes president. A nefarious source tells us that Trump has his own secret plan to replace the Cabinet with his Twitter followers to see if he should even go to those meetings."
WORLD. Indian lawmaker vows to continue fight to decriminalize gay sex: "I think a debate will help actually sensitise the nation to the issue at stake. I have long argued that this is not about sex but about freedom. It's about our constitutional values…It is indeed about getting the government out of people's bedrooms."
POLITICS. Hillary Clinton, Bernie Sanders and Martin O'Malley could face off in a last minute debate after the Iowa caucuses but before the New Hampshire primary against DNC rules. There is currently no debate scheduled for the interim between those two early election nights. "NBC News is reportedly teaming up with the New Hampshire Union Leader to hold an unsanctioned Democratic presidential debate in violation of the DNC's rules. The debate, as Buzzfeed's Evan McMorris-Santoro first reported, citing 'two sources familiar with the discussions,' would be February 4. It would be moderated by MSNBC's Rachel Maddow and NBC News' Chuck Todd, and air on MSNBC. Which, if any, of the Democratic candidates will be willing to 'jump ship,' and what the repercussions would be from the Democratic National Committee, are unknown."
TECH. Apple iPhone hits a growth wall: "Apple on Tuesday said it sold 74.8 million iPhones in the fiscal first quarter ended December 26, missing Wall Street expectations and posting the slowest growth since the company began selling the smartphones in 2007. In the same quarter last year, it sold 74.5 million units, and analysts had expected the company to sell 76.3 million units this year, according to a poll by Fortune. What's worse, Apple predicted total company revenue would slide next quarter and said iPhone sales are in for their first slump ever in the March period."
SAN DIEGO. After reports of shots fired at a U.S. Navy Medical Center, there appears to be no evidence of a shooter: "A lone witness reported hearing three shots at about 8 a.m. PST (1600 GMT) in the basement of a building at the sprawling medical center, the officials said. Police interviewed the witness and continued to clear the building into Tuesday afternoon but there was no sign of foul play."
INSTAGRAM. Spanish stud @mora_javier will have you seeing double.
https://instagram.com/p/BA3DZ7ISB9A/