SOCIAL MEDIA. Kanye West went after Wiz Khalifa on Twitter today after confusing "KK" to mean Kim Kardashian when it apparently references Khalifa's own strain of marijuana called Khalifa Kush.
HOLLYWOOD. Leonardo DiCaprio continues to block a film he did in the 90s called Don's Plum from seeing the light of day.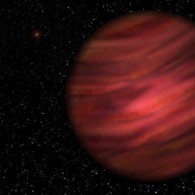 SPACE. Astronomers discover the largest solar system yet known to man which includes a large planet that takes nearly one million years to orbit its star: "The planet, known as 2MASS J2126-8140, is between 12 and 15 times the mass of Jupiter. 'We were very surprised to find such a low-mass object so far from its parent star," said Dr Simon Murphy from the Australian National University (ANU). 'There is no way it formed in the same way as our solar system did, from a large disc of dust and gas.' This system is nearly three times the size of the previous widest star-planet pair."
MUSIC. Rihanna drops new single "Work" featuring Drake. Fergie will release first new album in 10 years this March.
CASTING. Joseph Fiennes responds to controversy surrounding his being cast as Michael Jackson in a comedy taking place just after the September 11, 2001 attacks: "It's a tongue in cheek fun light look at three wonderful characters that we know, Michael Jackson, Liz Taylor, and Marlon Brando and they go on a roadtrip together. Some say it's an urban legend. And our story says if it happened, maybe it happened like this."
GOP. Republican former Defense Secretary Robert Gates is none too impressed with the GOP presidential candidates this go-around: "The level of dialogue on national security issues would embarrass a middle schooler…People are out there making threats and promises that are totally unrealistic, totally unattainable. Either they really believe what they're saying or they're cynical and opportunistic and, in a way, you hope it's the latter, because God forbid they actually believe some of the things that they're saying."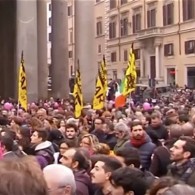 ITALY. ACLU LGBT Project Director James Esseks says vote on civil unions bills has been delayed until Tuesday: "Skeptics say that it's because that will allow the anti-LGBT crowd to have their 'Family Day' rallies on Saturday and perhaps influence a vote or two. Folks here remain hopeful for passage, with the 'stepchild adoption' measure still the most controversial part of the bill." More on the upcoming vote from NPR. 
TECH. Apple iPhone 7 could have a DLSR-quality camera: "Apple is rumored to incorporate a dual-camera system in the new iPhone 7, according to KGI Securities analyst Ming-Chi Kuo, reported by 9to5Mac. The dual-camera would make it possible for the iPhone 7 to take DSLR-quality photos by incorporating the LinX camera technology that Apple acquired last year. LinX relies on a 12-megapixel dual-camera system that takes two photos simultaneously using each lens, then uses a proprietary algorithm to combine the best of both images into a final photo."
VETERANS. Charity group Wounded Warriors comes under fire for lavish spending: "About 40 percent of the organization's donations in 2014 were spent on its overhead, or about $124 million, according to the charity-rating group Charity Navigator. While that percentage, which includes administrative expenses and marketing costs, is not as much as for some groups, it is far more than for many veterans charities, including the Semper Fi Fund, a wounded-veterans group that spent about 8 percent of donations on overhead."
DEMOCRATS. Hillary Clinton wants the unsanctioned debate in New Hampshire next week to go forward, Bernie Sanders says no unless the DNC sanctions it: "Clinton spokesperson Brian Fallon Wednesday morning on CNN characterized the Sanders campaign as 'the one hold out. We think they should join us in saying they will be in New Hampshire next week,' he added.The campaign Tuesday said Clinton would 'participate in a debate in New Hampshire if the other candidates agree, which would allow the DNC to sanction the debate.'"
INSTAGRAM. Fran Dullon looks hungry.
https://instagram.com/p/BA4lUypliUM/