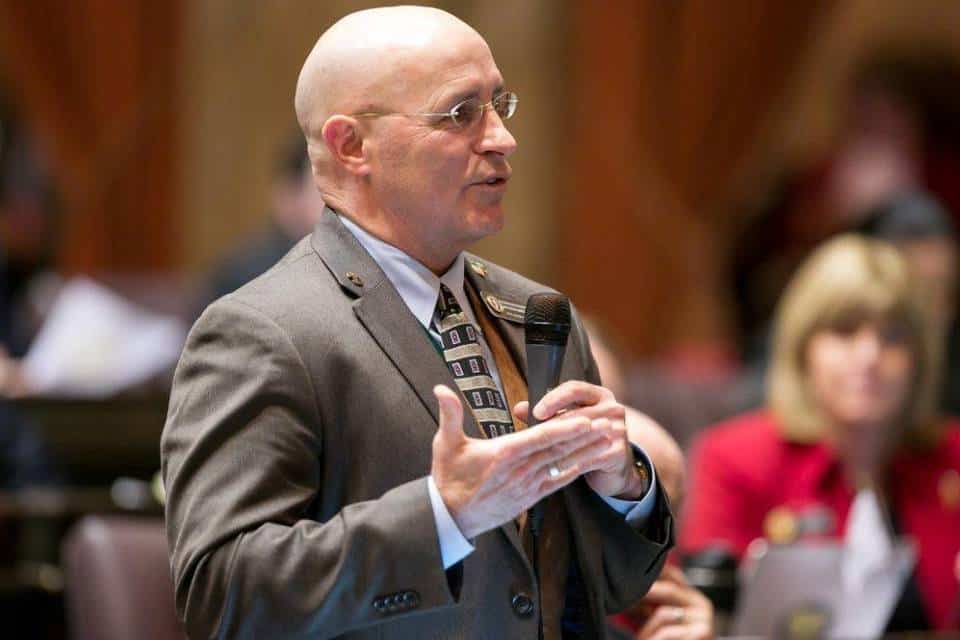 When two ferries owned by the state of Washington flew rainbow flags during Seattle Pride weekend last year, anti-gay state Rep. Brad Klippert was outraged.
Along with another Republican lawmaker, Klippert contacted officials from the Department of Transportation and the state ferry system to demand that the flags be removed, but they refused.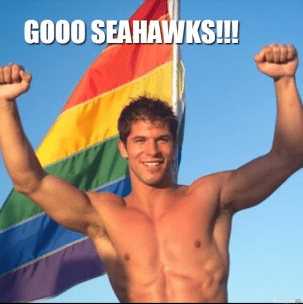 Now, Klippert has introduced a bill that would prohibit the state's ferries from flying any flag other than the Stars and Stripes, the Washington state flag and maritime signal flags, The Tri-City Herald reports.
In addition to the gay Pride flag, the bill would end the ferry system's practice of occasionally flying the "12" flag in support of the Seattle Seahawks, which is sure to piss off the team's many diehard fans still smarting from this year's early playoff exit.
"I have no problem with the Seahawks flag," Klippert told the Herald. "People across all policy beliefs support our Seahawks, but that is not true for gay pride flags."
Klippert also lamented that "a simple, polite phone call was not enough to stop the behavior."
Ferries from Seattle to Bainbridge Island and Seattle to Bremerton reportedly flew rainbow flags during Pride weekend, just as the U.S. Supreme Court issued its ruling in favor of nationwide marriage equality. The gay Pride flag has also previously been flown at the Washington Capitol.
Thus far, Klippert is the only sponsor of his bill, but he claims that's only because he wanted to introduce it as soon as possible.
Klippert, a pentecostal minister and sheriff's deputy, was an outspoken opponent of Initiative 74, which legalized same-sex marriage in Washington in 2012. He's also the author of an anti-gay "license to discriminate" bill that would apply retroactively, and one of dozens of sponsors of an anti-transgender "bathroom" measures.