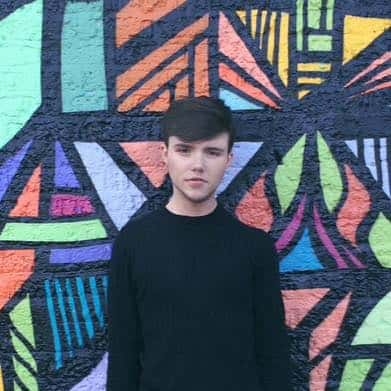 Houston police are still looking for the motorist who ran a red light before killing a gay 23-year-old pedestrian, then fleeing the scene, in the the city's Montrose neighborhood last week.
Michael Alexander "Alex" Hill, 23, was walking from his apartment to a nearby pub to meet friends at about 12:30 a.m. on Jan. 8, police say. That's when the driver of a dark-colored, four-door vehicle of unknown make and model cut down Hill near Westheimer and Taft streets, before speeding off.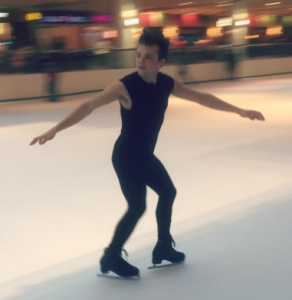 Hill, who died at the scene, had sent a text message to his friends at 12:17 a.m. saying, "I'm walking over now, be there in 10." Police weren't immediately able to identify Hill, but the following day, one of his friends noticed a photo in a news article about the incident.
"There was shoe in it and he instantly recognized it as Alex's shoe and that's when it really sunk in and we knew it was him," friend Landon Chapman told Click2Houston.com.
Surveillance video from a nearby business shows the driver who struck hill leaving the scene with one headlight before emergency vehicles arrive.
Hill was a South Carolina native who'd moved to Houston last year and had recently celebrated his birthday. He waited tables at two top Houston restaurants while studying for the foreign services exam, and had taken up figure skating in his spare time.
"He always had a smile on his face. He would find something in common with everyone and just make them feel loved," Chapman said.
Another friend, Casey Ray, told KTRK-TV: "It feels like a part of my family is missing. He had this bright, positive aura. He always lit up a room. The waves of grief keep going and going."
Hill's friends are hoping for justice.
"They really need to be caught and put in jail because they took a life. He had huge dreams," Jackie Woudenberg told KTRK.
Houston police say anyone with information about the motorist who struck Hill should call Crime Stoppers at 713-222-TIPS or visit https://www.tipsubmit.com/WebTips.aspx?AgencyID=610.
Hill's family launched a GoFundMe campaign to fly his remains back to South Carolina for burial. The campaign met its goal of $12,000.
Watch KTRK's report, which includes the surveillance footage, below.