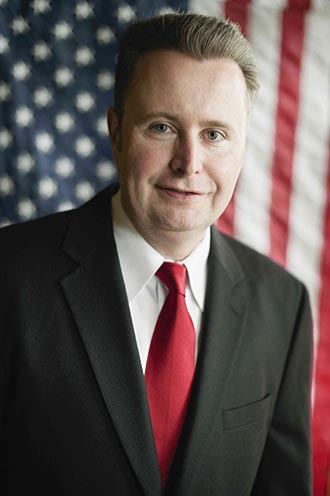 Two bills have been filed in Georgia allowing businesses and church officials to discriminate against gay people based on religious beliefs.
The bills were filed by State Rep. Kevin Tanner, R-Dawsonville.
The Atlanta Journal-Constitution reports:
Florists, bakers or any other private business owner could refuse service to gay couples getting married in Georgia, under legislation filed Wednesday that is likely to inflame the battle at the Capitol over religious freedom and gay rights.
House Bill 756 would allow business owners to cite religious beliefs in refusing goods or services for a "matrimonial ceremony" — a blunt assessment of conservatives' outrage after the U.S. Supreme Court ruled in June state prohibitions on same-sex marriage to be unconstitutional.
Another bill (House Bill 757), also filed Wednesday by Tanner, is called the Pastor Protection Act, makes clear "that no religious leader in Georgia can be forced to perform a same-sex wedding," according to the AJC. "It is not expected to have much opposition as even marriage-equality supporters say that's not their intent."
Earlier this month Towleroad's John Wright reported that Sen. Greg Kirk, R-Americus, a Georgia lawmaker and former Southern Baptist pastor, plans to introduce a state version of the First Amendment Defense Act — the proposed federal law that would give government employees, businesses and other organizations a license to discriminate against same-sex couples and their children.
Kirk has not yet filed the bill, but he's confirmed that it will closely mirror the FADA, which would prohibit government from discriminating against anyone based on their beliefs that "marriage is or should be recognized as the union of one man and one woman" or that "sexual relations are properly reserved to such a marriage."