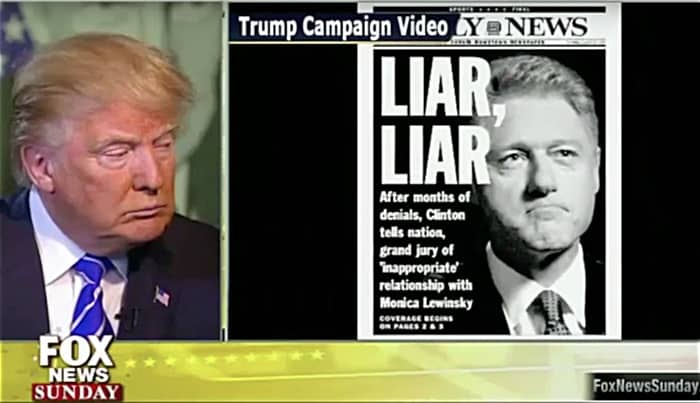 "How do you solve a problem like Maria?"
The nuns from The Sound of Music might be changing the lyrics a little bit to "How do you solve a problem like Bill?"
Hillary Clinton's decision on this question could dramatically affect her run for the Presidency.
Historically, in a more civilized time in politics, candidates' families have been ruled out-of-bounds both by the political establishment and by voters. A wife or husband's difficulties did not disqualify a candidate. Children were totally off limits. Siblings were used as elements of humor. Anyone remember President Carter and his brother's Billy Beer?
In Hillary's race for the U.S. Senate, any attempt at personally connecting President Clinton's misdeeds in office to her were held in check by both parties. In fact, using the issue generated sympathy for her —  especially among women voters.
Handling the issue of President Clinton was like walking a tight rope in the contested 2000 presidential election. Eight years of Bush certainly made him look like a great president.
Slowly but surely, President Clinton worked his way back into the hearts and minds of Democratic voters. In 2008, President Clinton made some misstatements that certainly hurt Hillary in the primaries and set his rehabilitation back. However, the crowning moment for President Clinton was his extraordinary speech to the 2012 Democratic Convention on behalf of President Obama.
In the Democratic Party, President Clinton was back home and we were happy about it.
But the rules that have made elections more civilized in the past have been thrown out the window this year. Everything is on the table. In the general election President Clinton's conduct in his second term of office, like it or not, will be an issue.
Voters age 30 and younger most likely have no memory of the mess created by Bill Clinton in his last term.
Republicans are likely to nominate either Trump or Cruz in November and it could be a tough race for Hillary. They will not hesitate to use President Clinton's behavior in office and already Trump is hitting hard against President Clinton's past with great effectiveness.
https://www.youtube.com/watch?v=MQg7uxkQihQ
Don't be lulled into thinking that his attacks on President Clinton's conduct is not having an impact or even helping Hillary. It is important for Democrats to remember that this is not a 'made up issue'. It is real and represented a dark period in our history. Almost the entire second Clinton term was taken up with scandals. The President had an affair with a 22-year-old intern in the White House. She was only five years older than Clinton's daughter.
Just so we are clear, here's what we will be reminded of over and over again in the November elections if Trump is the nominee:
— President Bill Clinton is only the second President in history to be impeached by Congress.
— While removal from office required 67 votes, 50 Senators voted him guilty of obstruction of justice and 45 votes found him guilty of perjury.
— President Clinton was found guilty of civil contempt of federal court and fined $90,000.
— His license to practice law in Arkansas was suspended and he was also forbidden from practicing law before the Supreme Court of the United States.
You don't need much of an imagination to conjure up a campaign attack ad from the information.
Today the former president is being sent out to campaign for Hillary as her main surrogate. However, the issue of Ms. Clinton's defense of his second term behavior has not been brought up politically by any person until Trump. The Republicans will absolutely LOVE Trump hitting the issue head on. There will be, among rank and file Republicans, a collective yelling of the word 'finally!" Expect Trump to dig deep into the speaking fees President Clinton collected while Ms. Clinton was Secretary of State. Even the appearance of impropriety will be used very effectively by Trump.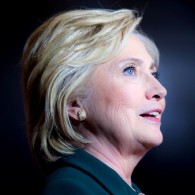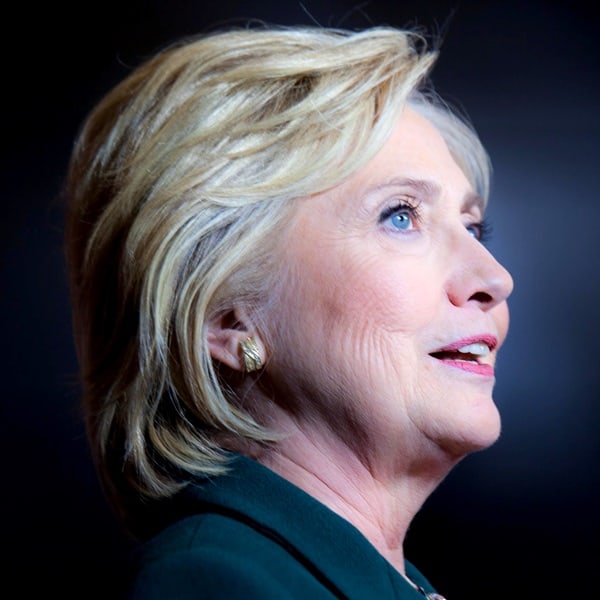 Hillary Clinton is an amazing candidate. She should run on her own and her vision for the future. The former President campaigning prominently in her campaign will distract from her abilities and talents. She is running as "Hillary" and should not allow this election to become about "The Clintons." Voters love Hillary but are terribly fatigued by "The Clintons."
There is a role for our problem boy Bill. Put him to work not through the campaign but through the Democratic National Committee. Get him out in those battleground states on behalf of the party — registering voters, raising money for the state Democratic parties, helping local candidates and in the process helping his wife's campaign. He would be terrific in that role.
You can shout how unfair it is for this issue to be raised. You can shoot the messengers who bring it up. But living in denial or wishful thinking will not change the facts on the President's past or the political realities of 2016. President Clinton should be the first to realize that he should let Hillary be Hillary. We need him in 2016 but not as her chief surrogate.