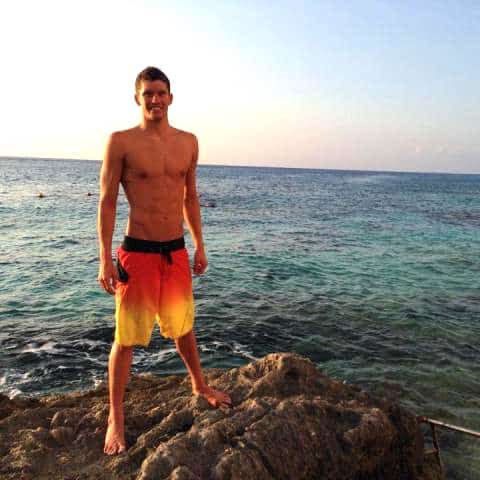 A gay former Texas Christian University swimmer said bullying led him to the brink of suicide before he finally came to terms with his sexual orientation during his senior year.
Cooper Robinson was bullied growing up in conservative Katy, Texas, with classmates spreading rumors that he was gay. But swimming provided a distraction, and he excelled at it, qualifying for the Olympic trails, earning a scholarship to TCU, and becoming the school's first Big 12 champion as a sophomore.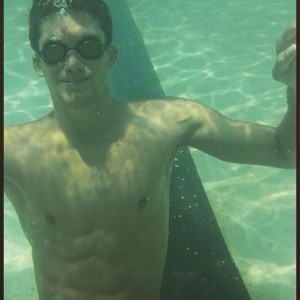 Robinson remained closeted — even to himself — until his junior year at TCU, when he finally came out to a friend and began meeting other LGBT people. But he still mostly hid his sexual orientation, and the summer before his senior year, he slipped into a deep depression. When he returned to school, he discovered he'd been outed on campus, which led to a suicide attempt.
"I was about four pills in when I realized — faced with death — that there had to be a way to around all the pain," Robinson writes at OutSports. "There had to be some other option than to just end it all. I didn't want to be beaten by the sadness that consumed me. I was just going to have to face my fears whether I wanted to or not. I wasn't strong enough to do it alone though. I explained to my roommate the heartbreak I'd been feeling, and that I didn't know what to do."
With the support of his roommate, Robinson decided it was time to tell his coaches — despite his fear of being kicked off the swimming team.
"I ended up telling my coach everything," he writes. "Soon we were all crying. All of my coaches embraced me with their support and care. In that moment so many of my fears subsided. I realized that it was OK to feel comfortable with myself. It was like something changed and I didn't really care what people thought of me anymore. I was able to be more open with myself and the rest of my swim team. Since then I have felt nothing but support from them."
The experience gave Robinson the confidence he needed to come out to his family, which has also been supportive.
"My coming out experience helped me realize that just because people in high school had different opinions about being gay doesn't mean the rest of the world is like that," he writes. "Life may seem unbearable sometimes, but it does get better. I just had to hold on through the dark times. I emerged from all of it stronger; I emerged a fighter."
Read Robinson's full essay at OutSports.