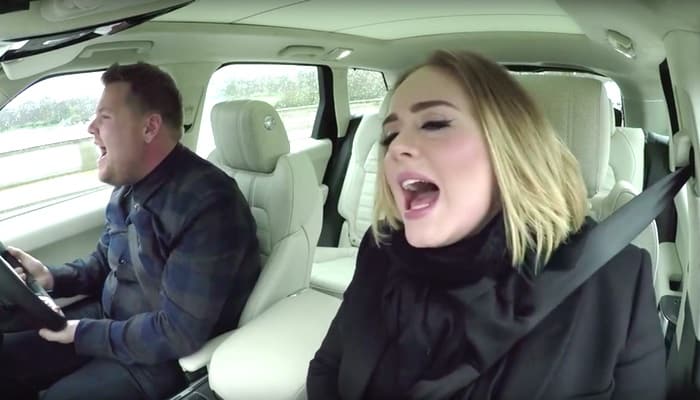 James Corden is very excited about his 'Carpool Karaoke' trip with Adele. So much so that he has offered viewers a peek at the tracks she'll be belting out in his SUV.
Corden has previously picked up One Direction, Justin Bieber, and Jennifer Hudson.
Adele Joins Corden on The Late Late Show on Wednesday.
Watch the preview: