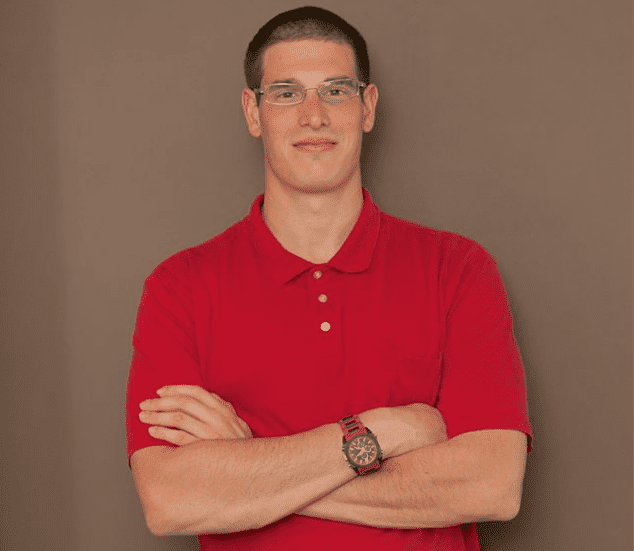 The police officer who fatally shot a gay man in San Diego on Friday has now killed three people in less than three years.
On Monday, authorities identified the victim as 30-year-old Joshua Adam Sisson, above, who'd allegedly held a large kitchen knife to his boyfriend's throat before fleeing.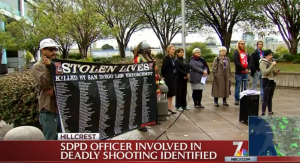 Officer Richard Butera caught up with Sisson on Sixth Avenue in the city's Hillcrest neighborhood, and ordered him to stop. But Sisson refused, according to police, instead pointing the knife "in an aggressive stance" at Butera, who feared for his safety and shot Sisson once in the chest. Sisson, who reportedly was wanted for a parole violation, died at a hospital Saturday morning.
Sisson worked at Camp Pendleton and was studying computer science at California College San Diego, according to his Facebook page. He was originally from Pennsylvania, and his mother has launched a GoFundMe page to raise money to bring his remains home for burial.
"He was only 30, contrary to the media reports he was a wonderful young man and overcame many obstacles…I need help bringing him home to Pennsylvania and giving him the burial he deserves," Sisson's mother wrote.
The shooting was captured on Butera's body camera, but police have not released the footage. Butera is a 13-year veteran of the force and was previously involved in fatal shootings in 2013 and 2014, according to The Union-Tribune. On both occasions, the district attorney found the shootings to be justified:
On June 1, 2013, Butera fatally shot Giacomo James Cargnoni, 21, who was accused of holding a gun to another man's head. Police said the suspect, crouching behind a car door, appeared to be pointing a weapon at officers when Butera felled him with two shotgun blasts. Officers said Cargnoni was holding a folding knife with a 3-inch blade.
Less than a year later, on Jan. 26, 2014, Butera shot and killed Aaron Devenere, who had claimed to have explosives while holding a driver hostage. After the truck was stopped, Butera, following orders, shot Devenere in the head with a rifle as Devenere twisted the woman's head while she screamed and struggled.
Protesters staged a rally in front of the police department Monday to call attention to Sisson's and other fatal shootings by law enforcement in San Diego County. Watch a report from NBC 7 below.