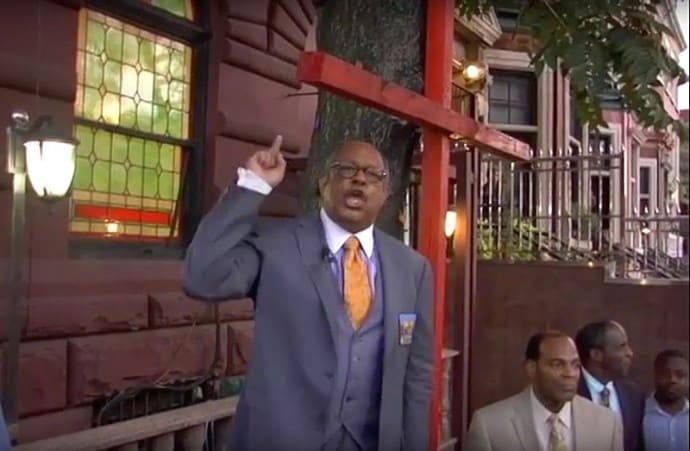 A judge has ordered Harlem Hate Pastor James David Manning's church be put up for public auction because Manning has failed to pay $1.02 million in public debts.
Manning claims that these debts are largely related to unpaid water and sewage bills which he says he doesn't have to pay because of his church's tax exempt status.
"I assure you, it's about a water bill and a tax that can't be levied against this church," Manning said. "I think it's a land grab quite frankly."
Manning said he found out about the public auction last week and was previously unaware that there was a legal case against his church despite the fact that the case began in September 2009 and his lawyer filed an answer to the complaint a month later.
What Manning didn't say is that there are nine federal tax liens against him totaling more than $355,000 from as far back as 2002. He also owes New York State for more than $28,000 and other creditors more than $30,000, public records show.
Records indicate that Manning's ATLAH church receives $186,000 in tax exemption benefits from New York City and currently owes $194,000 in unpaid water bills.
The public auction is set to take place on February 24.
Manning has a history of making outlandishly homophobic remarks. He notoriously put up a sign on his church that read, "Jesus would stone homos" and has also said that Starbucks puts "gay semen" in its lattes.