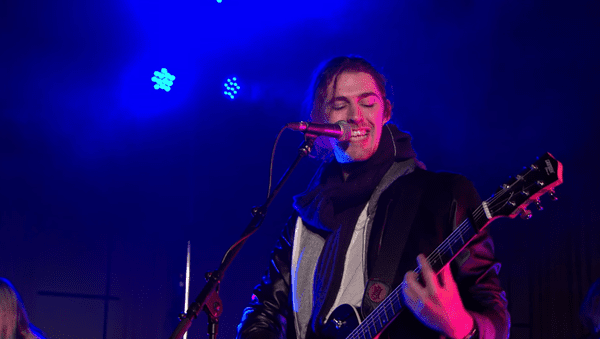 Irish troubadour and LGBT ally Hozier has blended two songs, performed by Ariana Grande and Warren G respectively, to create a dark yet soulful mash-up that feels almost new.
Playing in the BBC 1 Live Lounge, which often hosts pop performers covering other artists' hit tracks, Hozier combined Ariana Grande's breakout hit "Problem" with Warren G's 1994 classic "Regulate."
Hozier has apparently performed this cover before. In fact, it's not clear when this performance took place as there was some coverage in music circles in January of last year about the singer performing this mash-up in the BBC's Live Lounge. However, video of the performance was only posted recently.
Watch as two dissimilar songs blend into one great combo, below.