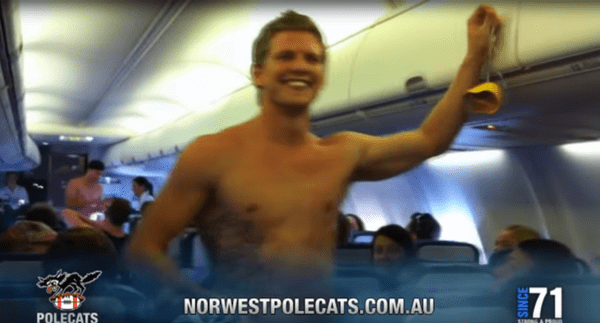 A video from 2011 has surfaced showing a group of handsome Australian rugby players lending their good looks to get passengers' attention for an in-flight safety demonstration.
Though the flight attendants had reportedly already done their official safety demo before the boys took over the cabin, a refresher seemed in order. The players were from the Australian rugby club the Polecats and were apparently flying back to Sydney from a match in Cairns.
Watch as these worked-out Aussies strip down, goof off and show off, below.