Transgender director Lana Wachowski (Sense8, The Matrix, Cloud Atlas) stars in the Marc Jacobs Spring 2016 ad campaign, shot by photographer David Sims.
https://instagram.com/p/BANkjUUmJAr/?taken-by=themarcjacobs
Marc Jacobs shared the photo to his Instagram account, along with an enthusiastic message about his relationship with Wachowski:
This season's ad campaign represents a series of connected events; a visual narrative. It is a personal diary of people who have and continue to inspire me and open my mind to different ways of seeing and thinking.
The spectrum of individuals photographed in our Spring/Summer 2016 ad campaign represent a celebration of my America. In collaboration with photographer David Sims and stylist Katie Grand, the people featured in our campaign personify this collection of fashion through their individuality. Collectively, they embody and celebrate the spirit and beauty of equality.
It is with an overwhelmingly full heart that I share this first portrait of our Spring/Summer 2016 ad campaign. Lana Wachowski.
I was first introduced to Lana via YouTube in December 2012. The speech Lana gave to accept the Human Rights Campaign, Visibility Award, (October 20, 2012) was utterly profound in its script and her articulate, brilliant and timeless delivery.
She expressed thoughts and ideas that have filled my head and heart always but had never been so eloquently captured in language that was so tangible, intelligent, poignant and full of possibility. I found myself referencing Lana's words in my daily life and sharing her speech with close friends.
In the days before our Spring/Summer '16 fashion show and through a fateful series of communications, much to my incomprehensible delight, Lana accepted an invitation to our show in New York City and thus I took her, "fashion show virginity." Lana's ineffable beauty captured by David in this portrait reminds me of the personal sentiment she shared with me about, "learning you can make important friends at anytime in your life."
Indeed, Wachowski's 2012 speech to HRC about her transition was gripping, and worth revisiting if you've got some time: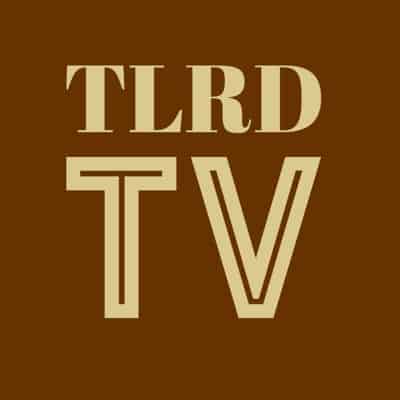 Wachowski later spoke about that coming out moment:
"I knew that I would do this eventually, but it was interesting that I didn't want to inhabit the memory too closely. A lot of them are very painful memories. I had practiced the speech once before I went on with my partner, and I cried several times while I was doing it, and she said, "Come on! You don't want to be blubbering in front of a thousand people in tuxedos." So when I did it, I did try to have a little bit of distance from the actual emotion of the memory. And then when I wasn't talking so much about myself, and I was thinking about someone who was like me when I was young, feeling that I was fulfilling the example that I was looking for when I was young. Then it was weird how potently the emotion hit me when I was thinking about someone else. It caught me off guard, and I started to get very emotional. And I had to stop."