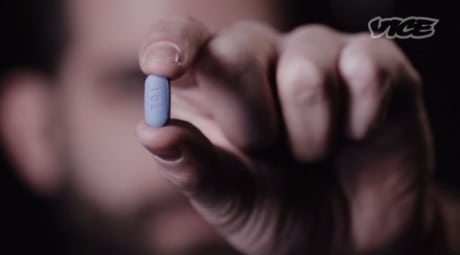 Research published in the Oxford Journal addresses questions that have been raised about the safety of preexposure prophylaxis, or PrEP.
While many studies have been conducted focusing on the efficacy of the drug, this new study wanted to examine how safe it is to take given concerns about potential side effects. Researchers from UCLA concluded that PrEP is at least as safe as one of the most common over the counter drugs found in households just about everywhere: aspirin.
The conclusion printed in the Oxford Journal reads,
The safety and effectiveness studies of emtricitabine-tenofovir disoproxil fumarate (FTC-TDF) for HIV infection pre-exposure prophylaxis (PrEP) in men and women showed that daily use reduced the risk of HIV acquisition, but there still may concerns about safety.
We conclude that FTC-TDF for PrEP for HIV infection favorably compares to aspirin in terms of user safety. While long-term studies are needed, providers should feel reassured about the safety of short- and medium-term PrEP for HIV infection with FTC-TDF.
HIV advocacy group HIV equal puts the results of the study in slightly more layman's terms: 
Researchers from the University of California Los Angeles compared five major studies on PrEP for HIV infection with two major studies on aspirin Safety. Each medication was given a score based on how numbers needed to harm (NNH), or cause a reported side effect.
The report concluded that the use of Truvada as PrEP was favorable to Aspirin in terms of safety, but that more studies on long-term use were needed. Still, those users who have engaged in short or medium term PrEP should be reassured of the drug's safety.