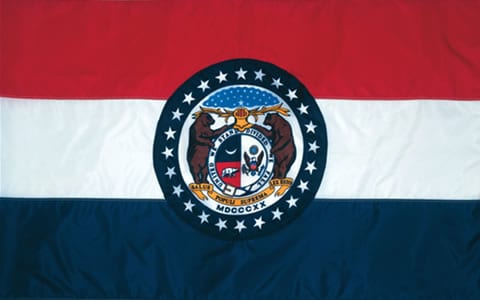 Two Democratic Missouri state lawmakers, backed by the ACLU, want to gather data on the sexual orientation of motorists and pedestrians who are stopped by police.
The provision is part of a bill that would ban police profiling of racial and other minorities, including LGBT people. But the idea of police recording people's "perceived" sexual orientation is turning some heads.
The St. Louis Post-Dispatch reports:
"New state legislation unveiled Tuesday would expand the current process of data collection that police officers in Missouri are required to follow during traffic stops to include not just race, but also "perceived" sexual orientation, as well as religion, "disability" and "English language proficiency." …
"Its backers acted in part as a result of the unrest in Ferguson that followed a pedestrian stop. …
"But perhaps the most surprising aspect of the proposed new process is how much the police officer would be expected to discern about the driver or pedestrian, beyond readily apparent factors like race and gender."
The bill appears to generally prohibit law enforcement officers from directly asking motorists and pedestrians about their sexual orientation, but it's unclear if police would be expected to guess in their reports. In addition, for the purposes of the bill, the identities of those who are stopped and the officers who stopped them would remain private.
Law enforcement agencies would report the data to the state, and if it were to show a pattern of police profiling, they could be subject to increased officer training requirements, funding cuts and even de-certification. From the Post-Dispatch:
In 2014 in Missouri, according to the state's annual data, black drivers were 75 percent more likely to be pulled over than whites. Blacks and Hispanics also were more likely to be searched as a result of those stops — even though white drivers were more likely to be in possession of drugs, weapons or other illegal contraband.
The New Civil Rights Movement notes that LGBT people, like other minorities, have historically been victims of police profiling. The U.S. Department of Justice has already banned federal law enforcement officers from profiling based on sexual orientation and gender identity, and last year a bill was introduced in Congress that would prohibit state and local police from profiling LGBT people. The bill currently has only 99 House co-sponsors.
"From Stonewall to stop-and-frisk, LGBTQ people — and particularly LGBTQ people of color, LGBTQ youth, and transgender and gender-nonconforming people — have long been targets of profiling and other forms of discriminatory policing," Lambda Legal wrote in support of the federal bill. "The consequences have ranged from deportation to death, arrest to assault, homophobic harassment to humiliation."
The Missouri bill includes sexual orientation and gender, but not "gender identity," in its definition of "biased policing." However, it includes "gender identity" in describing a violation of the statute.
A similar bill was introduced this week in Indiana.