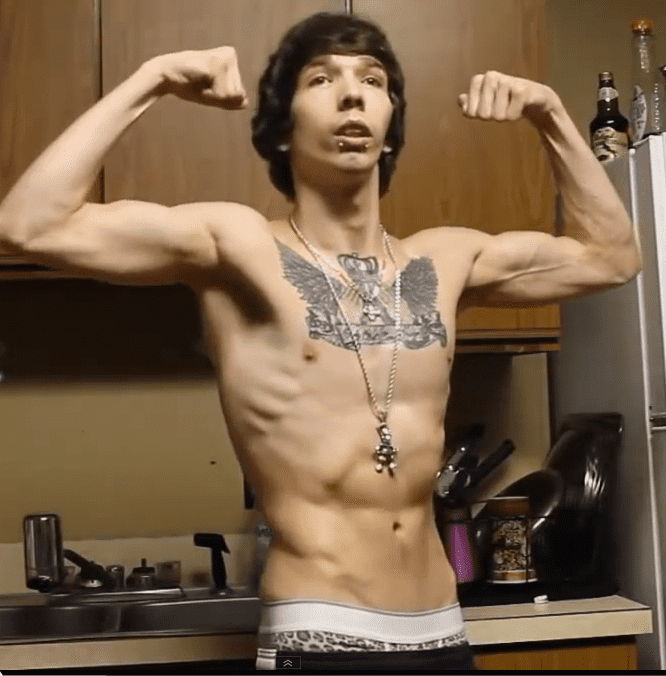 Former "gay for pay" adult film star Bryan Silva was arrested on Sunday after a tense standoff with police in Charlottesville, Virginia.
Apart from appearing in gay adult films, Silva gained attention as the "gra-ta-ta" guy, a moniker that references a gun noise he makes in a Vine video that went viral. That video has been viewed more than 18 million times as of this posting.
Silva performed in gay adult films under the name Max Payne but eventually disavowed his work in gay adult films as "lame."
Silva's run-in with the law on Sunday had to do with a domestic dispute with his 17-year-old girlfriend, as NBC news reports:
Investigators said that call came from a neighbor, after Silva's 17-year-old girlfriend escaped the house and called for help. Police say Silva threatened her with a gun and warned he'd shoot police.
"We got a call here this morning, shortly after 6 o'clock, for a disturbance, it was a domestic disturbance. A female said she was threatened with a firearm," said Charlottesville Police Chief Tim Longo.
Police say Silva refused to come out of the house and barricaded himself inside when officers arrived with warrants for abduction and possession of a firearm.
The police tactical team and crisis negotiation team was dispatched, creating quite a scene in the neighborhood of family homes and churches. Streets around the Silva's home were also blocked off.
Silva posted on social media during the standoff, uploading a screenshot to Facebook of a chat in which he wrote, "She betrayed me." Silva also posted a video showing police closing in on him.
Police eventually stormed Silva's house and arrested him on charges of abduction and possession of a firearm by a convicted felon. Photos of Silva being taken into custody show his pants down around his knees for an as-yet-unknown reason.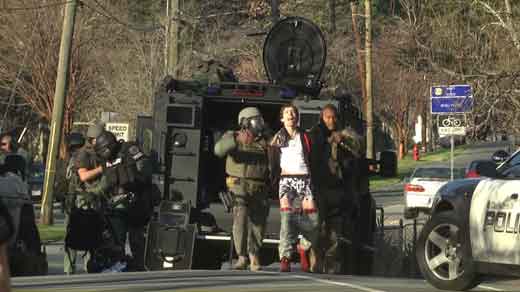 In an interview on Tuesday, Silva repeated one message "over and over again" to NBC news: "Free me."
He did add, "It's a big mix-up, big confusion," he said. "Free me. That's all I have to say. Thank you. I'm done."
Silva also wouldn't address why he took to social media and posted videos while barricaded inside the house on Sunday.
Silva is being held in solitary confinement at the Albemarle Charlottesville Regional Jail. He will have a preliminary hearing in February.
Watch a news report on Silva's arrest and his jailhouse interview, below:
NBC29 WVIR Charlottesville, VA News, Sports and Weather