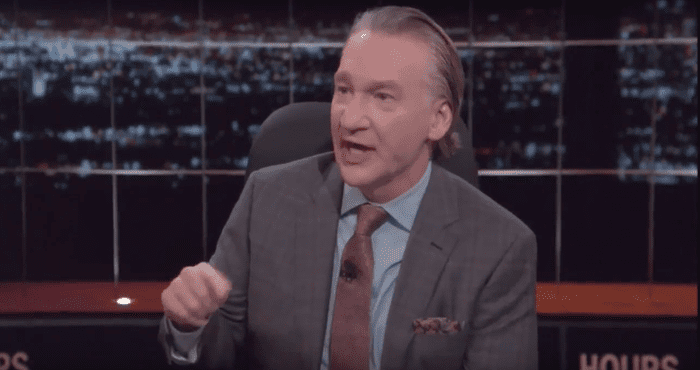 Bill Maher issued a strong defense of Bernie Sanders' credentials to be Commander in Chief on his show Real Time on Friday night.
The politically incorrect host was moderating a discussion with his panel about Bernie Sanders' electability. When challenged by MSNBC's Alex Wagner, one of his panelists, about whether Sanders possesses the same command on foreign policy as his rival Hillary Clinton, Maher said that Sanders' vote on the Iraq war proves that he's qualified.
With MSNBC analyst Alex Morgan saying she believed Sanders won the first half of the debate dealing with jobs and the economy, she stated that former Secretary of State Hillary Clinton clearly was superior when it came to the foreign policy portion.
"Do you want Bernie Sanders getting off Air Force One making a deal with–," Wagner asked Maher. "Seriously — on foreign policy — do you think that he's at the level that we need–"
Wagner never finished her question as Maher jumped right in.
"F*ck yeah!' he exclaimed to cheers from the audience.
"The guy who voted right on the Iraq war?" he shot back. "Yeah I do."
Watch Bill Maher and the panel tackle Bernie Sanders' electability and knowledge on foreign policy, below.
https://www.youtube.com/watch?v=62YiMIGmAdc