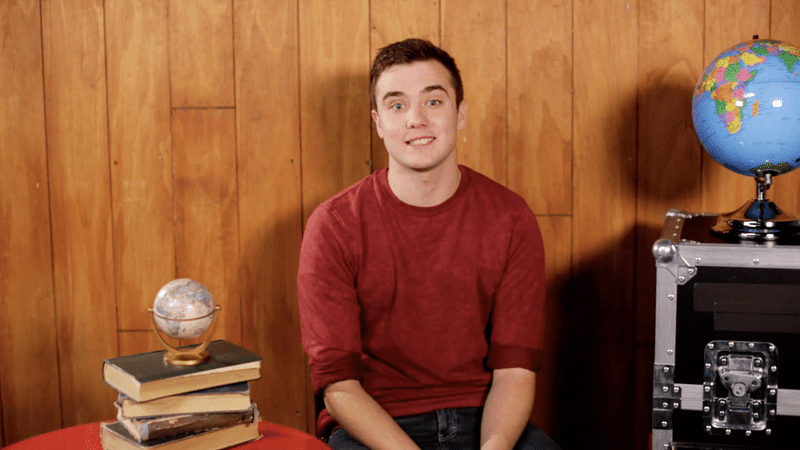 Gay vlogger, educator and activist Calum McSwiggan has launched a new web series called "Gay Sex 101" in which he breaks down various different subjects pertaining to gay sex.
Says McSwiggan of the reason he created the series, "Gay Sex Education is something that isn't being taught in schools, so this new series is here to fill in the gaps of what gay teenagers aren't learning about sex."
The first episode of the series focuses on the history of gay sex. McSwiggan says, "Same-sex love has been documented right across the globe throughout history. From same-sex couples being buried together in ancient Egypt to five thousand-year-old artifacts depicting homosexuality being discovered in ancient Mesopotamia. As far back in history as we can look, we can find evidence of homosexuality. So it's pretty fair to say that as long as there's been straight people, there's been gay people too."
Get schooled, below.