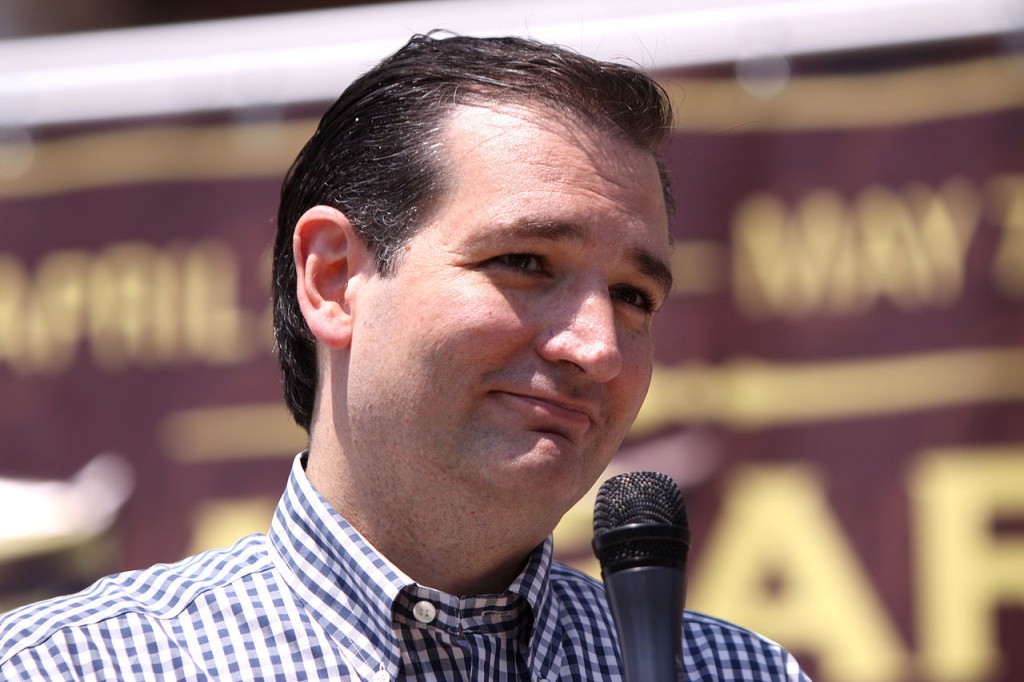 Ted Cruz has an (apparently) proven way of combatting stress while on the campaign trail: singing show tunes to his wife.
While on the stump in New Hampshire ahead of Tuesday's primary, Heidi Cruz twice admitted that busting out into song helps her husband relieve tension.
"He'll call me and just sing me a Broadway tune," Mrs. Cruz told a crowd here on Tuesday.
It can happen without warning, "right before one of these debates" or "in a stressful moment in a state," she said.
It is usually well received — "he never ceases to defuse a stressful moment with a moment of levity," Mrs. Cruz said — but not always.
"I'm thinking, 'I'm on a finance call right now,' " Mrs. Cruz recalled. "Do you really need to be doing this?"
Responding to the report, Jimmy Kimmel joked, "But make no mistake, he still believes that marriage is a sacred union between one guy and one doll."
Mrs. Cruz has not elaborated on what specific songs her husband likes to sing.
Watch a round-up of late night comedy that includes Kimmel's joke about Cruz, below.