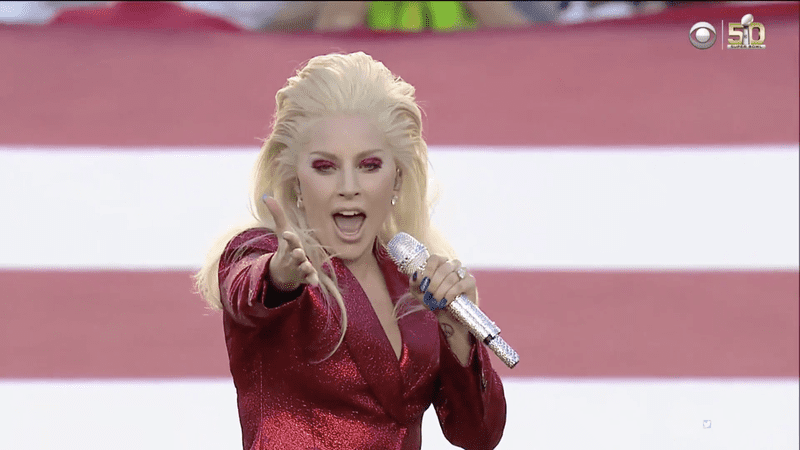 Lady Gaga sang the national anthem at Super Bowl 50 on Sunday in a performance that was roundly praised on social media and in the stadium in Santa Clara, California.
Gaga took centerfield dressed in a scintillating red pant-suit that was part of a glittery ensemble that also included glittery red eye shadow, a bedazzled silver mic, and glittery blue nail polish. Together the look seemed to scream, "All-American Diva", with a dash of "Working Girl."
https://instagram.com/p/BBgC4KXpFJ3/
Gaga said that performing the National Anthem at the Super Bowl "is one of the highest honors" of her career.
"This is one of the highest honors of my career."

– @ladygaga on singing #SB50 National Anthemhttps://t.co/YqilZKeFzm

— NFL Network (@nflnetwork) February 6, 2016
Watch Gaga slay, below.
https://www.youtube.com/watch?v=zv2f5r5O0-c