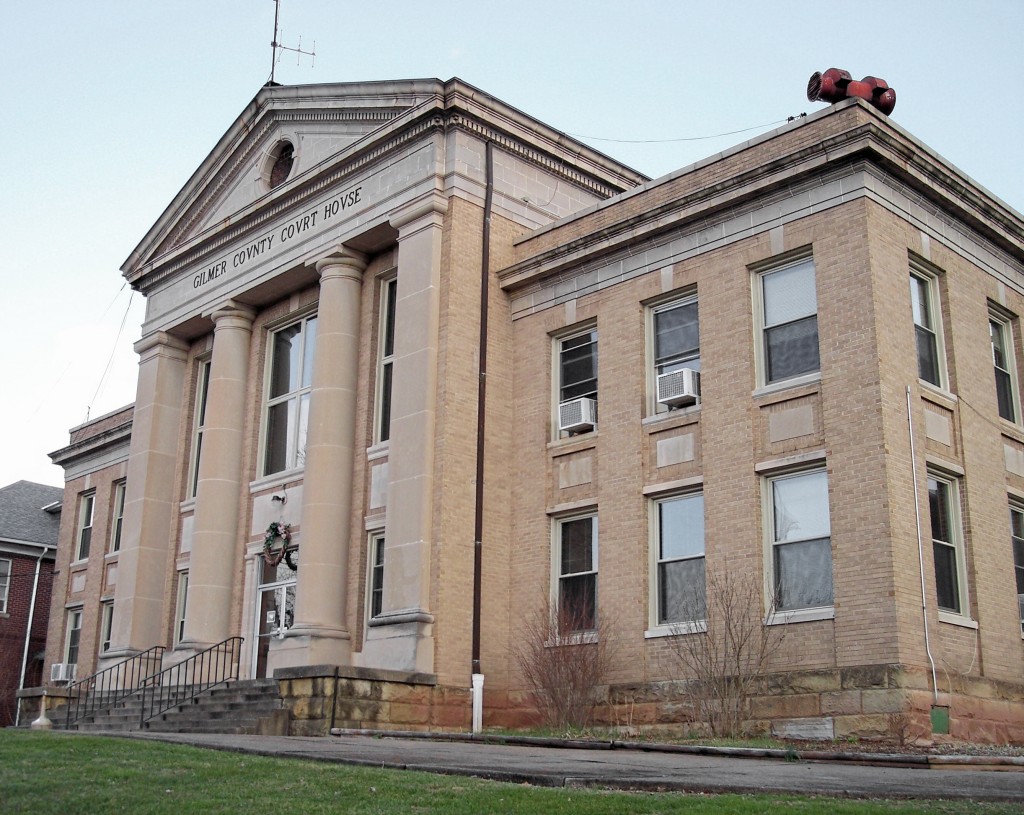 A same-sex couple seeking a marriage license in West Virginia were reportedly screamed at by a county clerk who called them "an abomination" and said that God would judge them.
The clerk in question, deputy clerk Debbie Allen, denies that she screamed at the couple and that she used the word "abomination." However, she does not deny the remainder of the couple's account.
Allen told The Charleston Gazette-Mail, "We did not attack them. We did not yell at them. We were not aggressive with them. I felt I talked nicely to them."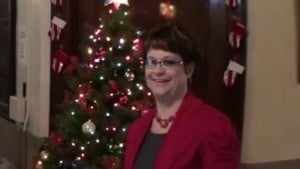 Another deputy clerk, Angela Moore, said of the incident, "I was working on what I was supposed to be doing and, honestly, I didn't care to make eye contact with them."
The couple, Samantha Brookover and Amanda Abramovich, were stunned and devastated by how they were treated. Brookover was left crying in the county courthouse, feeling humiliated by Allen's actions. She said, "It just takes one person to remind you how closed-minded our world is."
Brookover and Abamovich dispute that Allen was in any fashion behaving "nicely" towards them:
Brookover and Abramovich, though, say Allen huffed, took their driver's licenses, made copies, slammed down the copies and then, for two to three minutes, yelled that what they were doing was wrong in her eyes and in God's eyes and that no one in Gilmer County would ever marry them. The couple had brought family members. They had the camera ready. It was supposed to be a happy day. Instead, in Brookover's words, they were "flabbergasted and hurt and angry like you wouldn't believe." Allen said she briefly and calmly told the couple what they were doing was wrong and that God would judge them, and then continued assisting them as she would other couples.
Asked if her words could possibly have been perceived as an attack to someone of another sexual orientation, who has been belittled because of it, Allen said, "Oh, I'm sure." She wouldn't say how she might treat any same-sex couples that arrive at the clerk's office in the future.
[Brookover's mother Jill] Goff had a phone conversation with Gilmer County Clerk Jean Butcher [above right] about the incident. Butcher said she told Goff that her religious beliefs are similar to Moore's. "They were issued the license, and that was the main thing," Butcher told the Gazette-Mail. Abramovich and Brookover already had held a commitment ceremony, but they wanted to get health insurance together and had to be married to do that. While they obtained the license, they still feel that Allen didn't properly perform her job. "Someone at McDonald's can't refuse to give someone a cheeseburger because they're a heart attack risk," Abramovich said. "You've got to do your job. You can't just scream at people."
West Virginia is currently considering a Religious Freedom Restoration Act that, if passed, would allow clerks to argue that they cannot be forced to grant marriage licenses to same-sex couples.
Though Brookover and Abramovich were ultimately granted their marriage license, they said they were left, "flabbergasted and hurt and angry like you wouldn't believe." Abramovich added, "To have a complete stranger — someone that doesn't know me — scream like that, it really cut down to the bone."