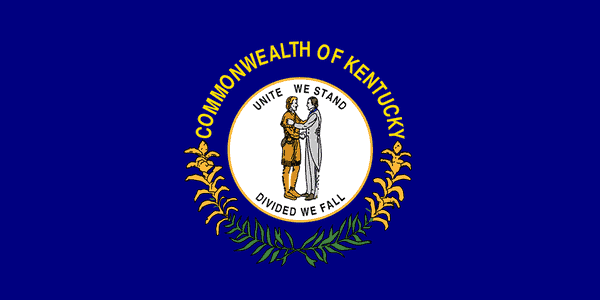 The Kentucky Senate has passed a bill that would create two separate marriage licenses for county clerks to use, one for straight couples and one for gay couples.
Lawmakers in the Bluegrass State said they wanted to make sure that "traditional families" could still have marriage licenses that say "bride" and "groom" because they felt not doing so was disrespectful. Kentucky changed its marriage licenses to use gender neutral language after the Supreme Court effectively legalized gay marriage last June.
Former Democratic Gov. Steve Beshear changed the marriage license form last summer once same-sex marriages became legal, removing "bride" and "groom" and replacing it with "first party" and "second party."
"Quite frankly, it's almost disrespectful to the traditional family," said Republican state Sen. John Schickel of Union. "That's' why, wisely, we decided to have two forms. That has nothing to do with bigotry, nothing to do with discrimination. It has to do with the vast majority of Kentuckians that respect traditional marriage."
Democratic Sen. Morgan McGarvey of Louisville tried to amend the bill to create one form, where a person would have the option to check "bride," "groom" or "spouse" beside their name. He said having one form would be cheaper and more efficient, and it would treat everyone fairly. It failed.
Democratic Sen. Gerald Neal also said that creating two marriage licenses is taking the state "down a path that has already been paved in this commonwealth that has a tendency to reinforce bigotry."
The ACLU, who sued Kim Davis, decried the bill as a "dangerous slippery slope" in a statement issued Friday:
"Separate forms for gay and lesbian Kentuckians constitute unequal treatment under the law. Pure and simple, this bill is motivated by the desire to accommodate discrimination against same-sex couples.
The legislature is setting a dangerous slippery slope precedent by catering to one specific religious belief and privileging that over others. The right thing would be to ensure that all government officials, who have taken an oath to uphold the Constitution and laws of the state, carry out the duties of their job. Sen. Morgan McGarvey's proposed amendment offers a reasonable way forward; we hope lawmakers in the House will fix the shortcomings in this legislation in order to treat all Kentuckians fairly and equally.
Our goal throughout the litigation on Miller v. Davis has been to ensure that all couples throughout the State of Kentucky receive valid marriage licenses. We will continue to remain vigilant to ensure that all loving couples can access the rights they're entitled to under the law. That means that everyone, regardless of how they identify, can access the same form."
The Democratic-controlled Kentucky House of Representatives will now consider the senate's bill.
Watch a news report from wochit, below.
https://www.youtube.com/watch?v=UXPT_nBG-tg