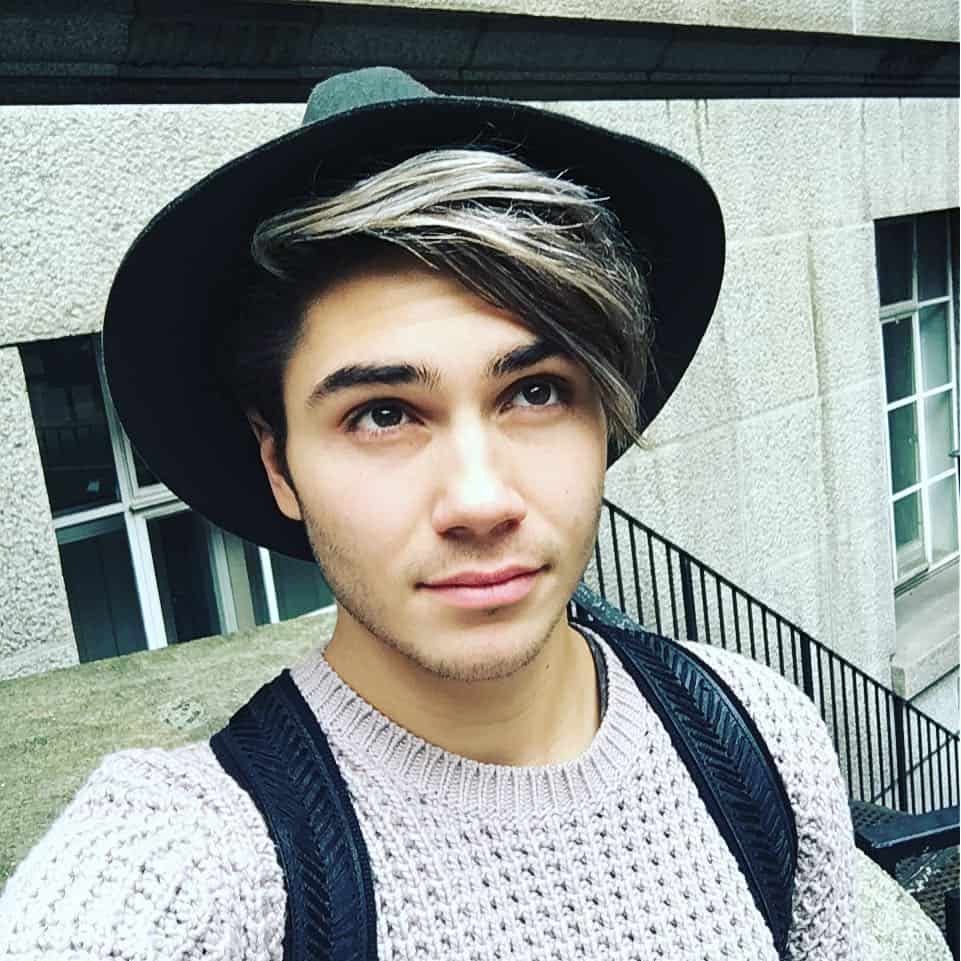 George Shelley, the 22 year-old member of British boy band group Union J, shared a video on YouTube this week in which he came out as having dated boys and girls.
Shelley decided to make the video to address speculation he had seen online about his sexuality.
In talking about who he has dated and who he has fallen in love with, Shelley said that he rejects labels in defining himself because he sees them as old-fashioned.
"I've been on a personal journey and I want you to be part of that journey from now on. I want to start 2016 with a clean slate. I don't feel that I should hide anything. I went into the jungle and it gave me a lot of time to reflect on what's important to me – and it's important to me that I can be myself and I don't feel I should hide on me.
"I've been reading a lot of speculation online as to whether I'm, straight, gay or bi. It's all these labels and it's a little bit old-fashioned and this is why I'm not going to label it myself."
"I've had girlfriends that I've loved, in amazing periods of my life, but I've also had boyfriends."
"I want you to know that whether I decide to be with a girl next or be with a guy next it's because I love them.
"So yeah, there it is. I've not changed, I'm still me, I'm still the same person I've always been, I'm just becoming a little bit less scared of being myself, and that makes me quite happy."
After posting the video, Shelley took to Twitter to share a thank you, seemingly for the messages of support he received.
https://twitter.com/higeorgeshelley/status/695134848776798208
After Shelley's video became public, numerous media outlets reported that Shelley "came out as bisexual" which many Twitter users noted was not accurate as Shelley said he did not want to use labels to describe his sexuality.
george shelley: makes a 1 minute thirty seconds video asking people not to label him
everybody: instantly labels him as bisexual

— baby kea (@bubblesmp3) February 3, 2016
https://twitter.com/larryfied_ship/status/694854083350519809?ref_src=twsrc%5Etfw
George Shelley: "I'm not going to label it" reaction: "george shelley is bi ooommmggg" George: *looks into camera like the Office*

— Maisie Smith-Walters (@hxneybun) February 3, 2016
https://twitter.com/monstrouscth/status/694847471000772608?ref_src=twsrc%5Etfw
Meanwhile, Shelley's fellow Union J member Jaymi Hensley, who is openly gay, expressed his support for Shelley on Twitter, as did bandmates Josh Cuthbert and JJ Hamblett.
Obviously you support for George is very close to my heart! I couldn't be prouder of how he has shown such strength over this recently….

— Jaymi Hensley (@JaymiUJWorld) February 3, 2016
And you have never judged me because of who I choose to love so please show him the same love you showed me !…… Very proud

— Jaymi Hensley (@JaymiUJWorld) February 3, 2016
What can I say must be something they put it our waters !!! 🙌🏻❤️🌈

— Jaymi Hensley (@JaymiUJWorld) February 3, 2016
Proud of my brother @Higeorgeshelley Big love ❤️ .x

— Josh Cuthbert (@JoshCuthbert) February 3, 2016
Proud of you @higeorgeshelley 👊

— JJ (@JJHamblett) February 3, 2016
Watch Shelley's video, below.