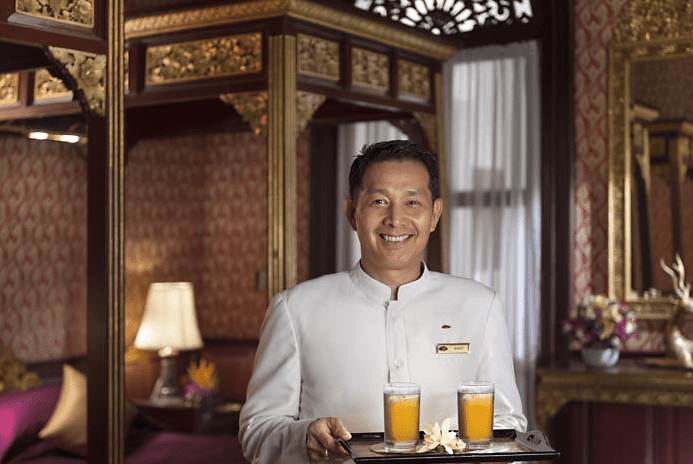 ManAboutWorld'd most recent issue includes warm-weather escapes to help our winter-bound readers avoid seasonal gay depression brought on by short days, cold nights and Jonas-sized blizzards. Here's one fabulous, gay-welcoming hotel in each of these warm-weather getaways: Aruba, Bangkok,Cape Town and Palm Springs. For more hotel recommendations in all budgets and lots of trip-planning information for these destinations download ManAboutWorld's latest issue.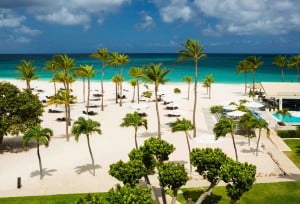 ARUBA
Bucuti & Tara Beach Resorts
Top/bottom line

The Bucuti & Tara Beach Resort, is a boutique-style adult-only resort situated on Eagle Beach, commonly referred to as one of the most beautiful beaches in the world, on the Caribbean island of Aruba. It caters to travelers who are looking for a low-key, private, relaxing, all-inclusive experience. The Bucuti is a great destination resort if you're looking for year around hot, sunny, blue sky weather (with constant refreshing tradewinds), absolutely stunning beaches, and a low-key, kid-free, non-touristy vibe. It's perfect for a romantic getaway, a relaxing vacation with friends or even a solo getaway.
Gay factor
The Bucuti is a TAG-approved resort and they have hosted gay weddings. Although Aruba's gay scene is described by most gay locals as "discreet," the island is known as one of the more gay-friendly Caribbean islands. There is one gay bar, Jimmy's Place, in Oranjestad. It's a relatively small bar and the clientele is mostly locals, both men and women. It has a very friendly, festive atmosphere, with a dance floor and an outdoor area. There is a fun mix of culture given that Aruba is a Dutch province, so you'll find visitors from the Netherlands. But its proximity to Venezuela also attracts a Latin crowd as well. It's a small community so the bar is only open on Friday and Saturday nights.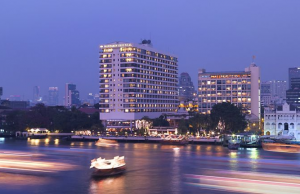 BANGKOK, THAILAND
Mandarin Oriental Bangkok
Top/bottom line
Bangkok is a chaotic, dynamic mess of a city, the type that attacks your emotions and leaves you exhilarated and drained after a day of exploring. So it's only fitting you return home to a retreat of comfort and quiet. The Mandarin Oriental Bangkok — still known to locals simply as The Oriental — is about 140 years old, and remains the gold-standard for luxury in Bangkok. With five-star service, a posh, almost decadent design, and river views, we'd call this hotel the best the city has to offer, with few contenders in sight. There's great butler service. See photo above.
Gay factor
The hotel has a gay PR rep on site, and the staff is gay-friendly and knowledgeable about the city's gay scene. Location-wise, you're a quick taxi ride to gay nightlife, and gay-friendly bars and restaurants.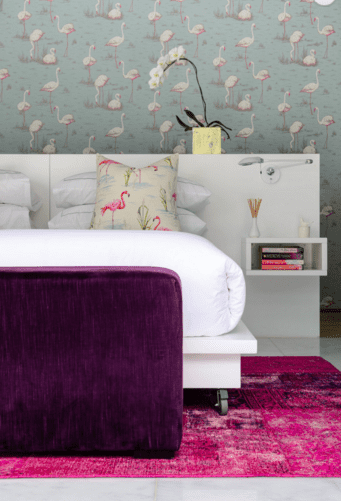 CAPE TOWN, SOUTH AFRICA
MannaBay
Top/bottom line
A modern, pampering, and stunning gay-owned hotel at the foot of Table Mountain, MannaBay manages to feel like home while whisking you away to another world. The hotel is beautifully designed, with a flare for the eclectic: Unique furnishings and museum-caliber artwork dress the rooms, each with breath-taking views of the mountain — one of the seven wonders of the natural world, or of the Cape Town skyline, on the other side. The staff will accommodate your every need from organizing high tea to the complimentary taxi service to coordinating restaurants or daytime excursions (the wine country and cage-diving day trips are romantic and exhilarating, respectively.)
Gay factor
You and your new husband will fall in love with the Pom Pom room, with its small private plunge pool and garden. Have a romantic breakfast on your balcony overlooking ocean views, or walk hand-in-hand on the white sand beaches come dusk. 
You'll love this hotel for its personal touches, for its sexy, private allure, and for the way it brings Cape Town to life.
RANCHO MIRAGE (NEAR PALM SPRINGS), CALIFORNIA
Ritz-Carlton Rancho Mirage
Top/bottom line
The Rancho Mirage property opened a year and a half ago in a desert setting that feels both spiritual and luxurious. You feel connected to the gorgeous natural environment all around you, but a workout, fabulous meal, spa treatment and some pool time are all readily available. The modern decor, sumptuous rooms and many amenities (like an adults-only pool) and relatively inexpensive prices (especially off-season midweek when you'll get a lot of luxury at a great price) make this a great choice for visitors who want to relax after excessive partying in Palm Springs (ahem, we mean you White Partiers!) or just a romantic and active-as-you-wish getaway with their honey.
Gay factor
There were several other gay couples whom we met by the adults-only pool. And the staff at the hotel, like all Ritz-Carlton properties we've experienced were nothing but welcoming and friendly to us, even making sure we had his-and-his robes and slippers in the room before we checked in. The chicness of the resort and its relative affordability as well as its ginormous buffed-out fitness center also appeal to gay travelers looking for a fun desert break.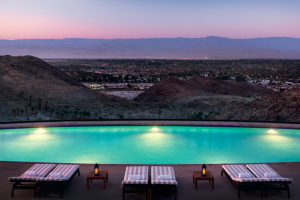 For more information about these warm-weather escapes and even more gay travel inspiration and trip-planning information and suggestions for destinations, tours and events download ManAboutWorld's latest issue. Start planning your warm-weather escape now!
This weekly travel column is brought to you by ManAboutWorld, an immersive digital gay travel magazine for iOS and Android devices from Ed Salvato, Billy Kolber, Kenny Porpora, and nearly 75 Global Correspondents. For more recommendations from ManAboutWorld's global gay experts, download our App. There are FREE guides and a 10-issue-per-year subscription-based magazine.
Photos: Courtesy of the hotels