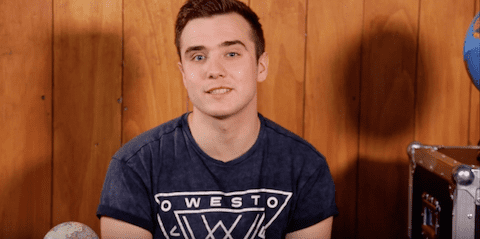 Everything but? Everything butt? Class is in session as London-based vlogger Calum McSwiggan dives deep into the ins and outs of what makes up gay sex.
The ground he covers in his video "Gay Sex 101: What Is Gay Sex?" probably feels pretty familiar to most Towleroad readers. However, McSwiggan's straightforward educational approach is designed to supplement what students may or may not be learning in their classrooms.
In the video's description, McSwiggan describes his mission.  "Gay Sex Education is something that isn't being taught in schools, so this new series is here to fill in the gaps of what gay teenagers aren't learning about sex." He reviews basic anatomy, and outlines a few of the ways gay men get it on.
You can see McSwiggan's video below, and check out more of his LGBT and lifestyle content on his website, EatGayLove.
https://www.youtube.com/watch?v=iMQ5oJs87KU
You can also check out his follow-up episode which includes some technical information on multiple orgasms.
https://www.youtube.com/watch?v=yTJ0M-7_Dt8