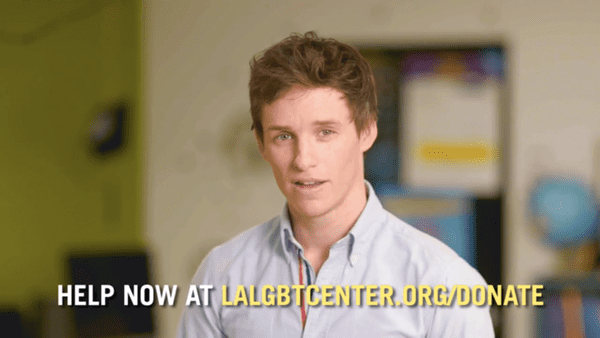 While Eddie Redmayne was in Los Angeles for the 88th annual Academy Awards, the actor nominated for playing trans pioneer Lili Elbe in The Danish Girl took some time out of his schedule to visit and record a PSA for LA's LGBT Center.
The Center is the only facility in Los Angeles that provides beds specifically designated for LGBT homeless youth. The Center also offers GED and employment programs intended to help LGBT homeless youth move beyond homelessness.
Redmayne toured the Center's Youth Center and spoke with about 70 LGBT youth who are currently homeless. According to the Center, Redmayne was shocked to learn that 40% of youths experiencing homelessness in LA are LGBT or questioning.
Redmayne reportedly offered to record his PSA after learning more about the services the Center provides to help LGBT homeless youth establish successful and independent lives for themselves.
Watch Redmayne's PSA below.